Searcy School District Board of Education Hires Head Basketball Coach and Transportation Director
Betsy Bailey
Wednesday, May 22, 2019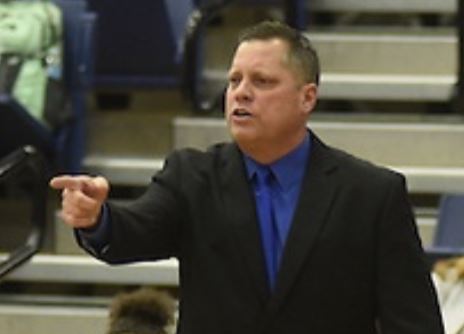 Searcy School District Board of Education accepted the recommendations of two hires tonight at a special-called board meeting.
Superintendent Diane Barrett recommended Coach Wayne Herren as the Searcy High School boys' basketball coach. Herren's eighteen year coaching history includes head boys basketball coach positions at Rogers High School and Oak Grove-Maumelle High School. While coaching at Maumelle-Oak Grove, Herren earned the distinction of 7-4A Conference Coach of the Year. He holds undergraduate and master's degrees from the University of Central Arkansas. According to Herren, he is excited to join the Searcy Lion family and remarks, "I want to thank Mrs. Barrett and her administrative team for their support. Our family is looking forward to transitioning to this next chapter in our lives. I had the opportunity early in my career as an assistant to coach against the Searcy teams under former head Searcy basketball coach Roger Franks, so I have a little insight into the history of the program. It's my goal to build a culture in our program based on discipline, fundamentals, accountability and pride. I want our student athletes to demonstrate success on the floor, in the classroom, and in the community." Searcy School District is happy to welcome Coach Herren.
In addition to hiring the high school basketball coach, Searcy School District approved Superintendent Barrett's recommendation to hire Mr. Gary Rieck as Transportation Director. Mr. Rieck has served as transportation/athletic director for Quitman Public Schools and has acted as an ALE (alternative learning education) and special education teacher in the England, Quitman, Searcy, and Norfork School Districts. Rieck will supervise a fleet of forty-four buses for the Searcy School District and manage a transportation staff of 34 employees. We look forward to welcoming Mr. Rieck back to the Searcy School District.