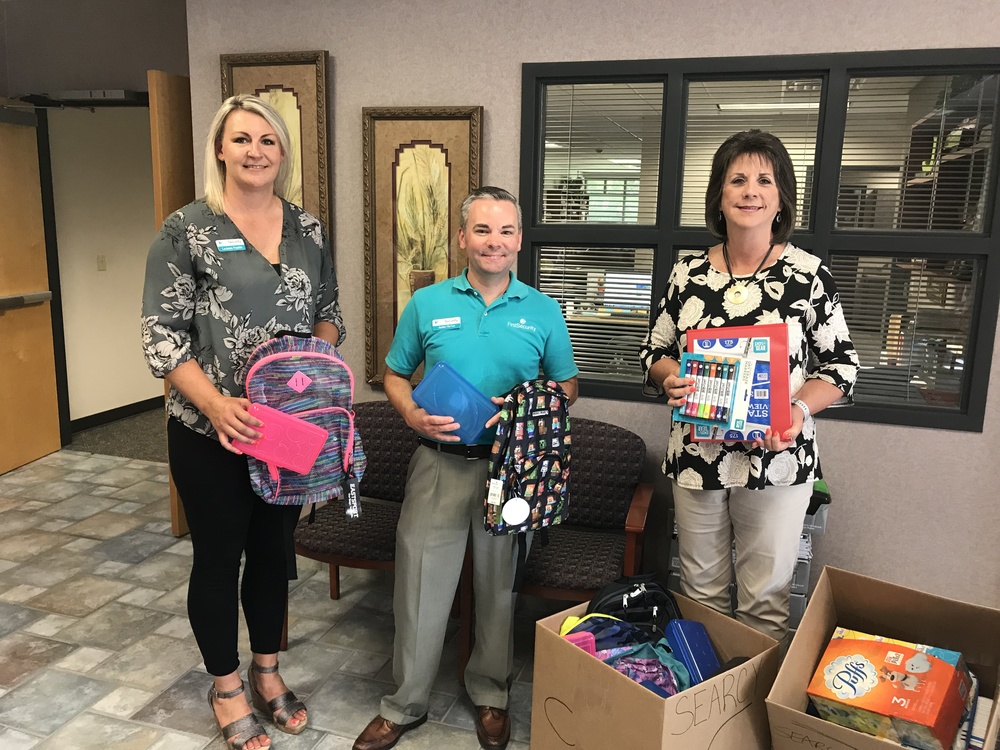 United Way to Bring Opportunity for Students
Betsy Bailey
Monday, September 09, 2019
Searcy School District is fortunate to have a number of partners in education, and one such organization is going to be in our schools this upcoming week for some exciting opportunities for students and patrons alike.
The United Way of White County whose fifteen partner agencies focus on health, education, and financial stability for members of the community is providing services to Searcy School District. Through the newly adopted software program, the United Way is able to coordinate assistance for students who may need clothing, food, or other personal needs. In addition, the United Way sponsored the 2nd Annual "Stuff the Bus" event which collected school supplies for students across White County. Of course, each one of our campuses in the Searcy School District benefited from these donations, and Searcy School District transportation department was happy to provide the buses for this wonderful, annual event.
This week, United Way will be bringing renowned social and emotional learning advocate Scarlet Lewis to meet with four of our schools. Lewis's son was murdered during the Sandy Hook tragedy in December of 2012. She chose to honor her son, Jesse Lewis, through founding the Choose Love Movement which teaches young people to manage their emotions, feel connected, and have healthy relationships. We are grateful that Ms. Lewis will be addressing students at Sidney Deener, McRae, Southwest, and Ahlf Junior High when she is here for the United Way of White County's 2020 Campaign Kickoff event.
Finally, United Way's executive director, Anne Eldridge, along with United Way board members will have a table at the Searcy Lion football game on September 13th in recognition of United Way Football Night. They will be on hand to provide information about the upcoming campaign and awareness for the fifteen agencies United Way supports.
Searcy School District is grateful for the support we receive from so many community agencies which place the well being of our students and their educations at the forefront of their missions.
Photo Caption: Lajeana Franklin and James Horton present Superintendent Diane Barrett with school supplies collected from the United Way of White County's Stuff the Bus event.