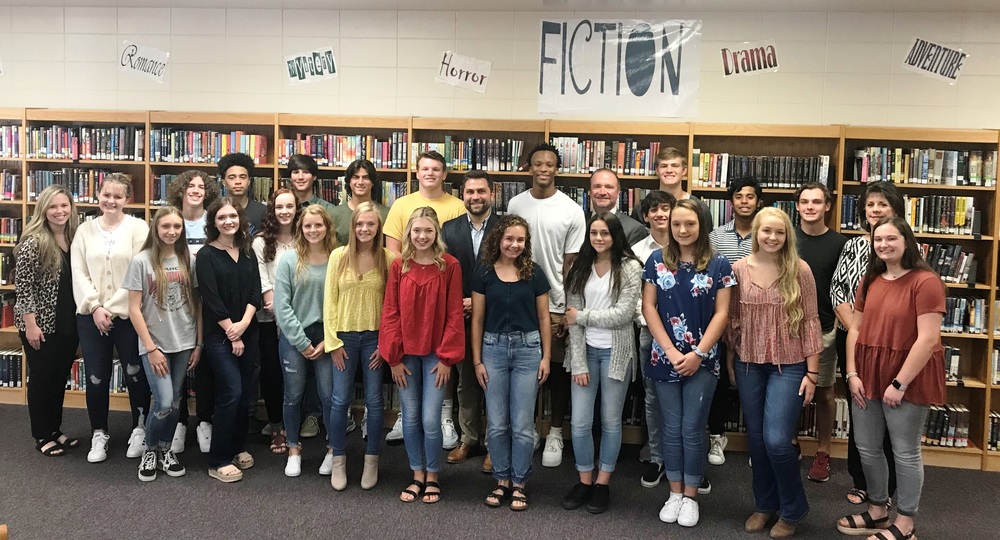 Welcoming State Legislators to Schools
Betsy Bailey
Monday, September 23, 2019
In the state of Arkansas, September is "Take Your Legislator to School Month," and we at Searcy Public Schools are always happy to welcome our state legislators to our schools. In 2015, the Arkansas State Legislature resolved to foster and promote productive working relationships between members of the General Assembly and public school officials.
Senator Jonathan Dismang and Representative Les Eaves visited McRae Elementary School and Searcy High School this week. While at McRae, the legislators crafted classroom constitutions in honor of Constitution Day, signed social contracts, and even played "Are You Smarter than a Third Grader?"
At the high school level, Searcy High School Social Studies Department planned a town hall style meeting with Senator Dismang and Representative Eaves. The student body had the opportunity to submit questions through their social studies classes, and student government representatives asked the selected questions to the legislators. Questions ranged from school safety to technology to laws on vaping. Student council president Chloe Long had the honor of introducing both to the SHS Student Government. Social studies teachers, Christine Edelmann and Beverly Joyner, coordinated efforts to make this a successful morning for our students and guests alike.
We in the Searcy School District are grateful to have state lawmakers who show an interest in our students and staff members and make an effort to interact with them regularly through campus visits, listening to concerns, and putting education on the forefront of the decisions they make. We thank Senator Dismang and Representative Eaves for their interaction with our students!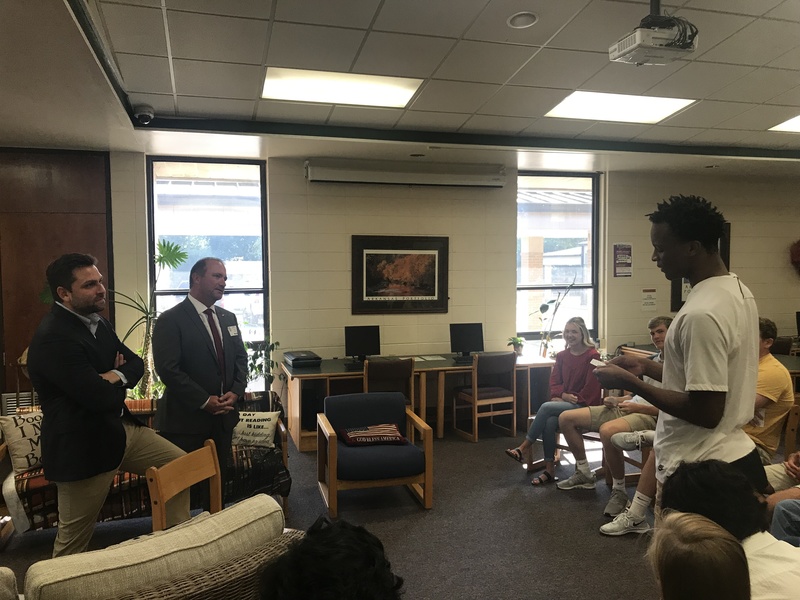 Senior Freddie Hicks poses a question to Senator Dismang and Representative Eaves.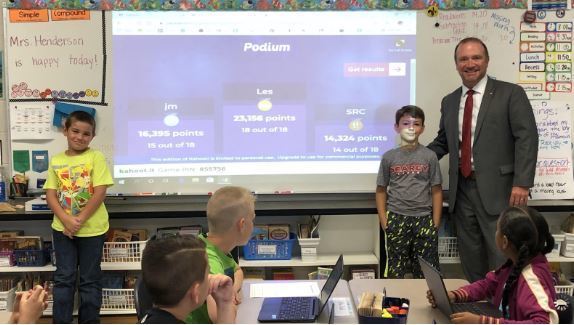 Representative Eaves with Jayden Melton and Shep Collom from Mrs. Henderson's Class at McRae Elementary School.