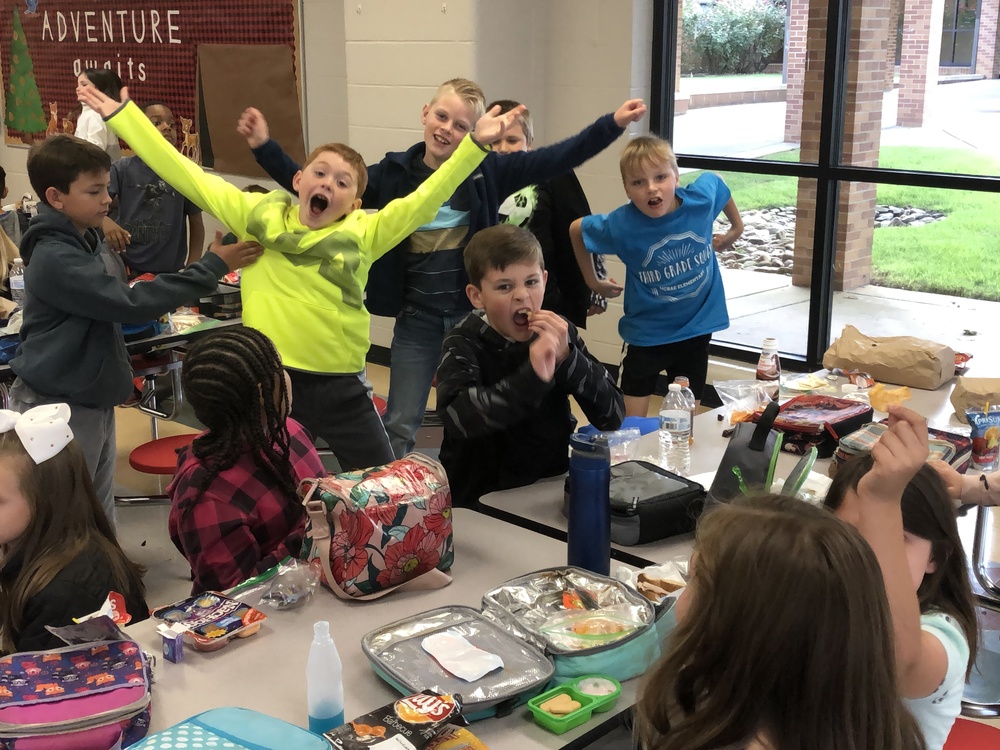 Searcy Public Schools Celebrate National School Lunch Week :"School Lunch Playlist" highlights #NSLW19
Betsy Bailey
Monday, October 21, 2019
To recognize the National School Lunch Program, serving 30 million children each day, Searcy Schools celebrated National School Lunch Week this past week. The theme, "School Lunch: What's on Your Playlist," spotlights how today's school cafeterias are serving up healthy menu items that kids want to eat, with increased choice and customization.
The district also takes this week as an opportunity to thank Child Nutrition Program employees for their contribution to serving healthy school meals to students.
The federally-funded National School Lunch Program (NSLP) has been fueling students for success for more than 70 years, and it would be impossible to carry that out without the trained professionals working in school nutrition programs across the nation.
Each of our campuses participated in fun activities during the lunch hour to celebrate our nutrition program and especially the nutrition employees in our district. Some campuses offered tokens of appreciation to the nutrition staff, and others even sang and danced to songs that corresponded with the meal offering!
"School lunches offer students fruits and vegetables, whole grains and milk, and meet federal nutrition standards limiting fat, calories and sodium," said Charlotte Davis, Child Nutrition Director. "National School Lunch Week helps us educate parents and students about all the benefits of our lunch program and the appealing variety of choices in the cafeteria."
To coincide with "Farm-to-School Month", another October event, Searcy schools will continue to serve and highlight locally grown sweet potatoes from Matthews Ridgeview Farms in Wynne and green "frill" lettuce from Barnhill Orchards in Lonoke. "We even tested a special Snickerdoodle cookie made with fresh sweet potatoes during the Science Day event held at Southwest Middle School on October 1, which received resounding approval from students and faculty alike," said Davis.
The "School Lunch Playlist" campaign was made possible by the nonprofit School Nutrition Association. Parents and students were able to follow the fun using the hashtags #NSLW19, #SchoolLunchPlaylist and #SchoolLunch. For more information on National School Lunch Week, visit https://schoolnutrition.org/nslw/.