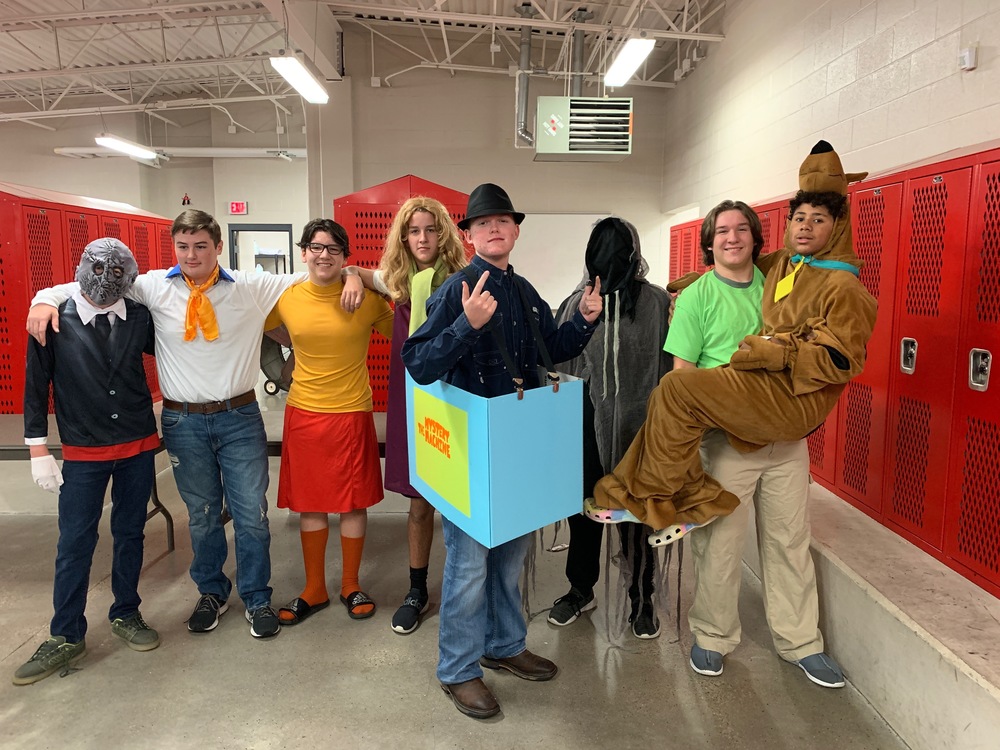 Red Ribbon Week Reminds Students to Make Good Choices
Betsy Bailey
Monday, November 04, 2019
Ahlf Junior High School eighth grade football players participated in Squad Day as the team from Scooby Doo recognizing the theme "You Can't Hang With Me Unless You're Drug Free!"
Coach Quint Ashburn from Searcy High School won the award for best dressed on Lifeguard Day. The slogan represented was "Save a Life, Stop Vaping!"

It was a festive week at Searcy Public Schools. We celebrated Red Ribbon Week in a variety of ways. Students (and staff!) dressed up in costumes throughout the week to represent different drug-free lifestyle slogans. Some campuses gave prizes for best costume and others just enjoyed the creativity our students displayed.
But, most importantly, the week was about reminding students to make good choices and learn how the effects of drugs can be harmful to their health. Searcy High School placed great emphasis on the dangers of vaping. Edie Hightower, SHS Youth to Youth sponsor, made a banner that looked like a red ribbon and placed it outside of the cafeteria. The students signed it as a pledge to refrain from vaping. If they signed the pledge, they received a "Be Smart! Don't Vape" bracelet. Westside Elementary School invited Harding pharmacy students to visit with second grade students about medication safety and taught them to always follow the medication directions. At McRae Elementary School and Sidney Deener Elementary School, the Arkansas Sheriff's Association spoke with third grade students about the importance of being drug free. The counselors at each one of our campuses planned activities in their classes that encourage healthy lifestyles.
We always enjoy this special week because we have fun, but we also focus our attention on how we can keep our students safe, healthy, and happy!