Teaching Outreach to Students
Betsy Bailey
Monday, November 11, 2019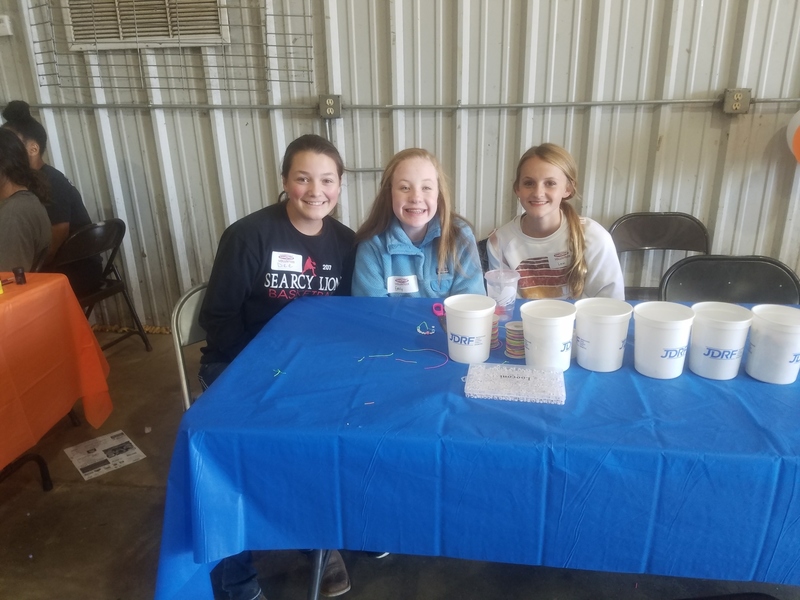 Searcy girls basketball players assist at the annual Land O' Frost car show with a number of activities for children. Olivia Roberson paints a child's face, and seventh graders Dee Henry, Emily Pate, and Lexi Brown hold a bracelet making station.
Searcy Public Schools teach academics, but we also teach community outreach and doing well by others. Searcy basketball coach Kim Sitzmann encourages her players to be active in the community and lead by example.
Recently, the 7th -12th grade girls' basketball teams assisted Land O'Frost with their annual car show. The student athletes were approached by Land O' Frost employees who asked if they would be interested in helping with the event. Searcy School District has become involved with local industries through the Searcy Chamber of Commerce existing industries committee, and this was just one more way that our students could work with a local industry.
Searcy girls basketball players held a face painting booth for children, participated in bounce house activities with the kids, and helped with serving lunch and cleanup. We at Searcy Public Schools focus on academics, and we also know the importance of teaching our students community involvement. Whether our clubs/organizations are working with children in the community or helping with yard work for senior citizens, our teachers/coaches and administrators take great pride in teaching our students to give back to their community. Coach Kim Sitzmann said of her teams' service, "The event was a success. The girls had a great time and served their community at the same time."
Because Land O'Frost was so appreciative for the assistance, the industry is donating $1500 to the girls basketball program, and the money will be used to fund team t-shirts. Basketball season is upon us and the upcoming schedules may be found at searcyschools.org.