What are you thankful for? We are thankful for each and every one of our Deener family!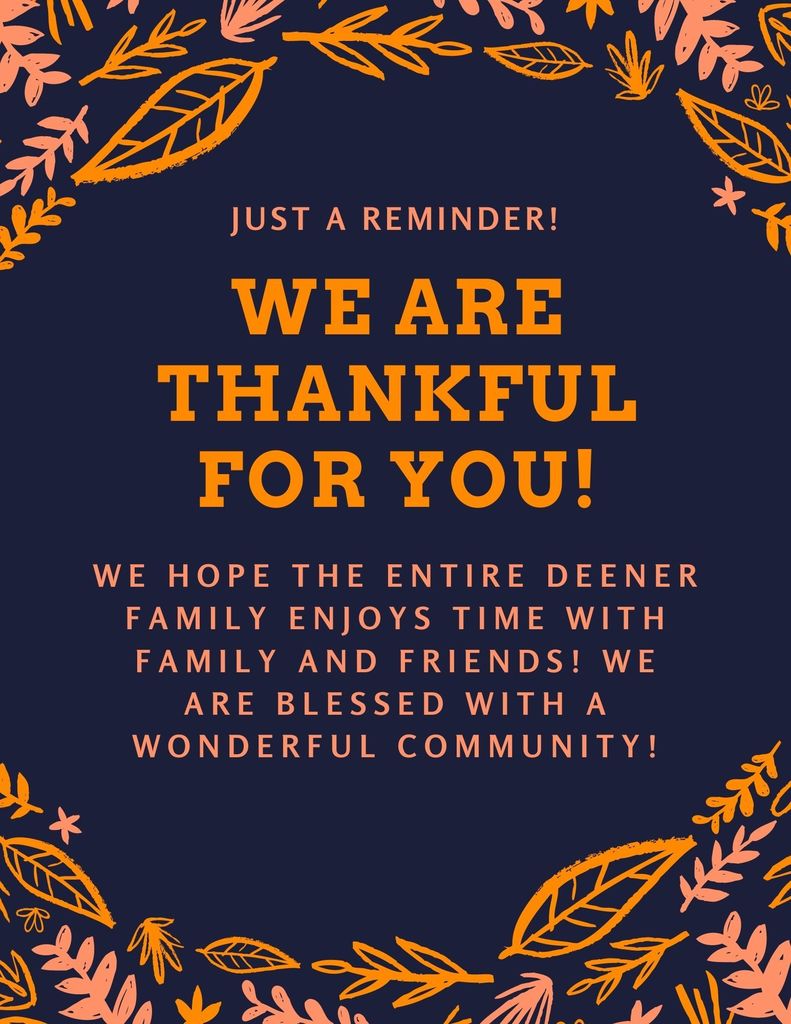 Reminder: School will NOT be session Wednesday ( Nov. 25th) through Friday ( Nov.27th) in observance of the Thanksgiving holiday.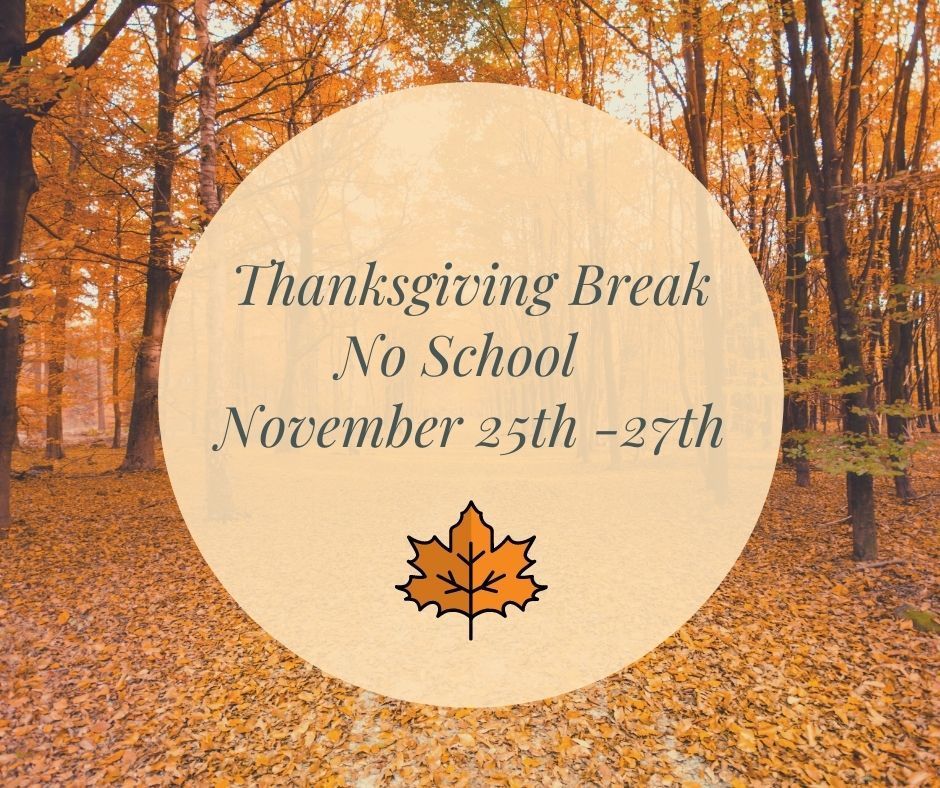 #Everychild # Everyday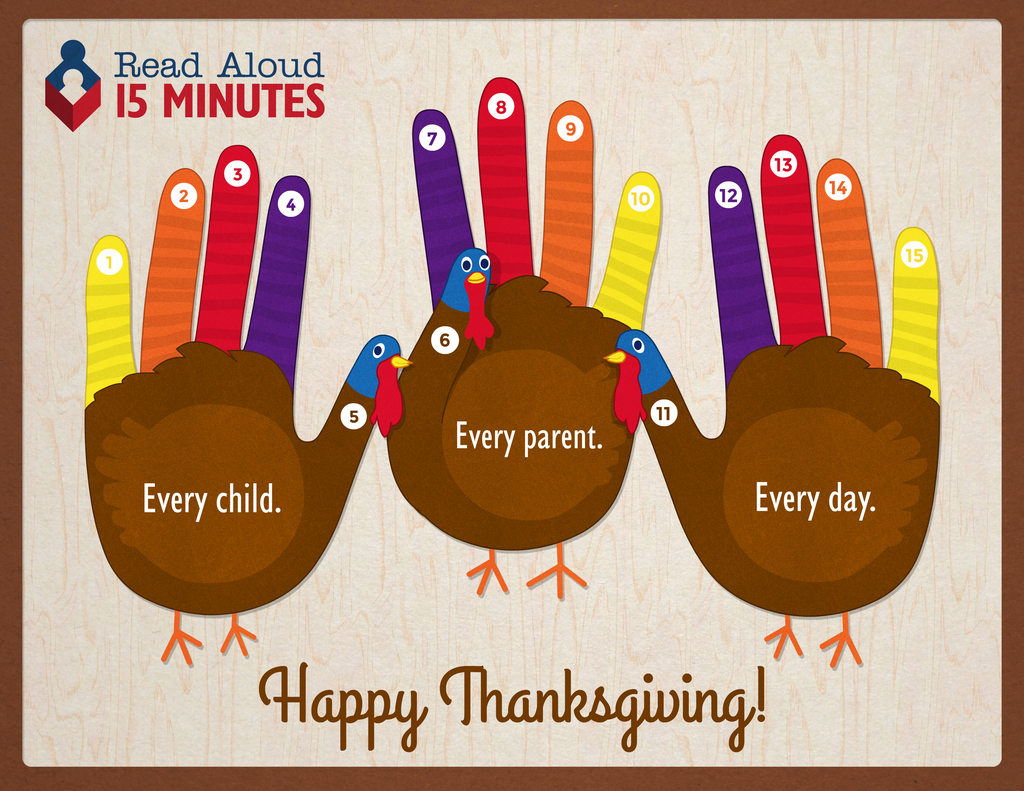 Congratulations to the winners of Disguise a Turkey in Mrs. Emberson's 2nd grade. Students were tasked to disguise and save the turkey from Thanksgiving dinner. 1st place- Taysia /Turkey Unicorn Cat Tied for 2nd place-Audrina /Turkey Princess and Mariah /Turkey Cow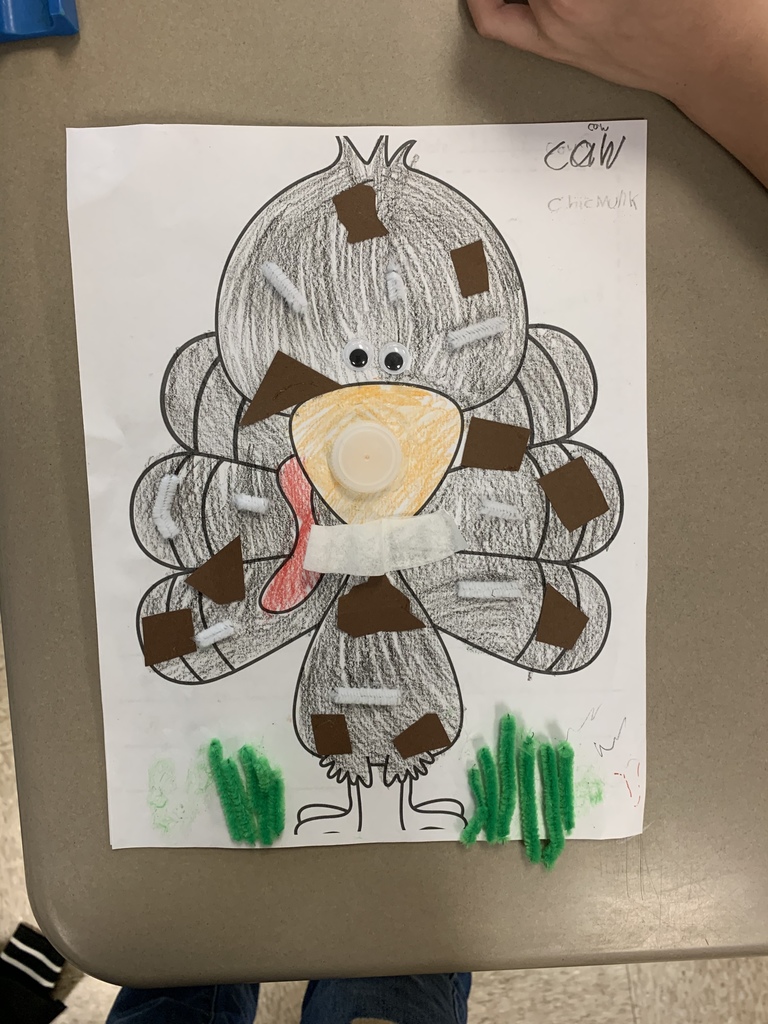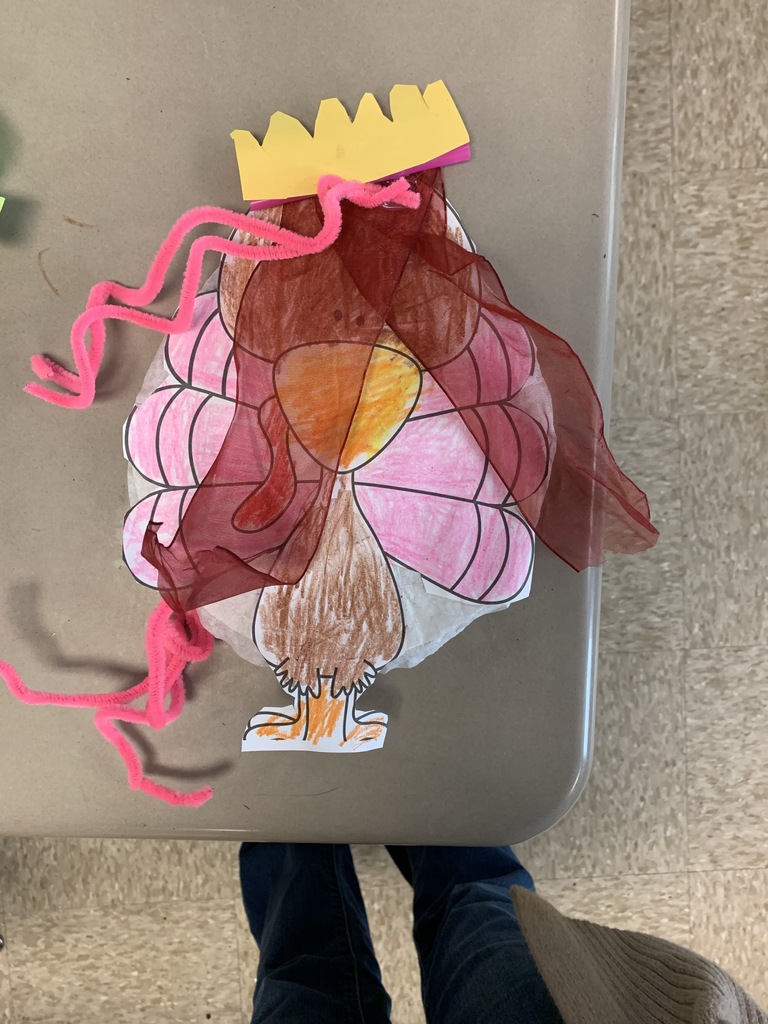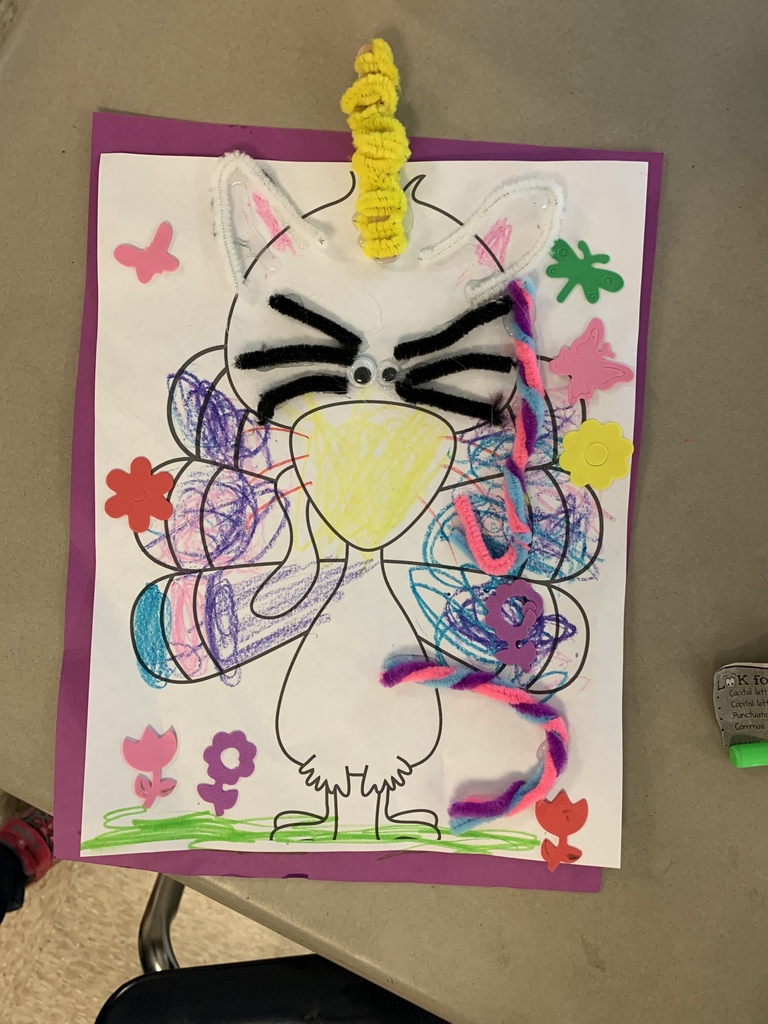 Ways to make 10 in Miss Wheat's Kindergarten class!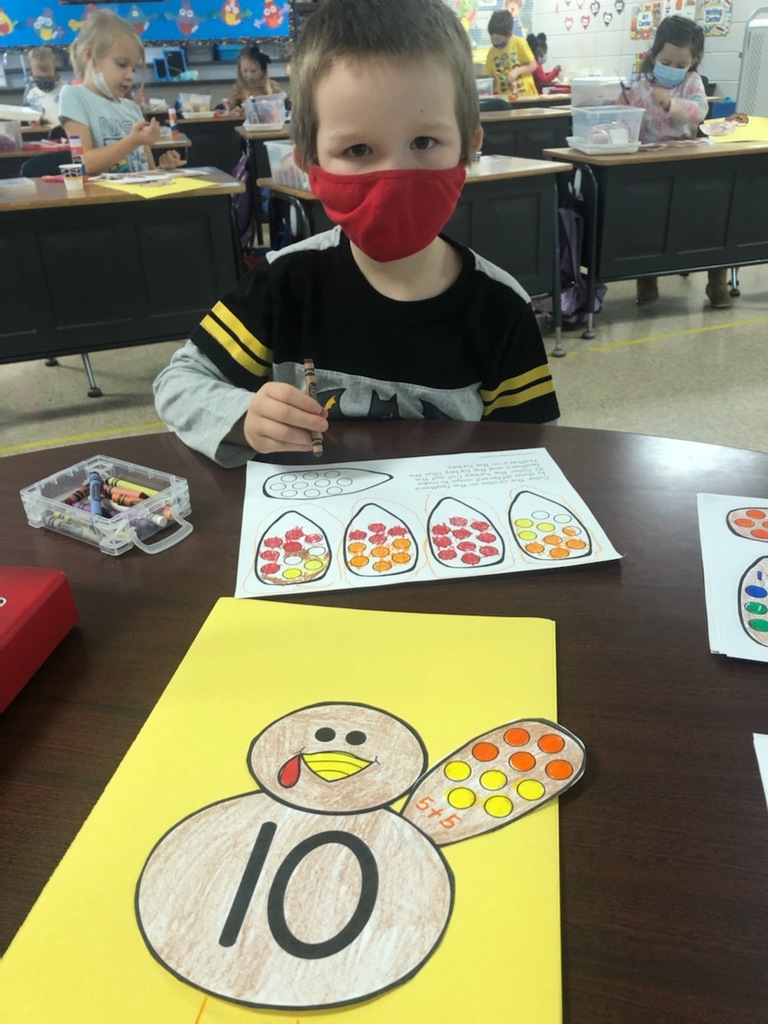 Due to an increasing number of positive Covid-19 cases among students and staff and the high number of those needing to quarantine, but most importantly out of concern for the health and safety of all, Searcy School District elementary schools (McRae, Sidney Deener, and Westside) will be offering Flex days on Friday, November 20th, Monday, November 23rd, and Tuesday, November 24th. Students have the option to learn remotely from home or onsite. Bus schedules will run as normal. Due to the Thanksgiving holiday, school will not be in session Wednesday, November 25-Friday, November 27. Onsite learners will return to campus on Monday, November 30.We will provide our families with more information on meal distribution in a follow-up message. Please remember during the Thanksgiving holiday to practice social distancing measures and follow Covid-19 safety protocols.
Students helped unload the Arkansas Food Bank delivery truck today!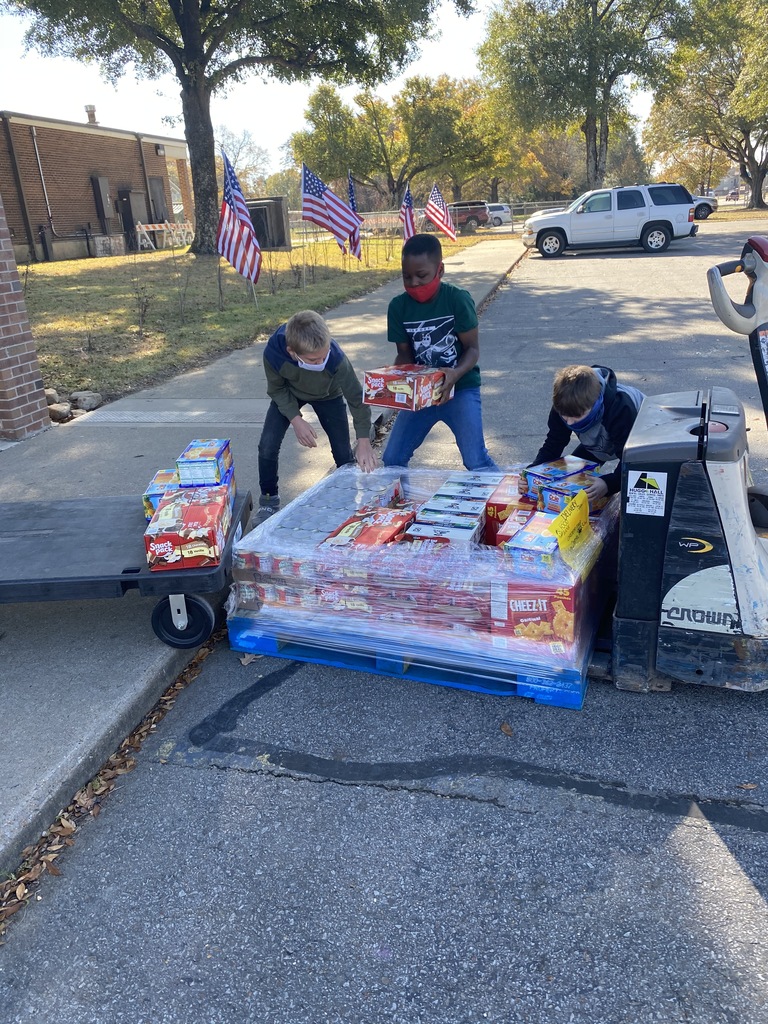 A tradition at Sidney Deener has been to display flags on Veterans Day each year. We are so thankful for our servicemen, servicewomen, and their families!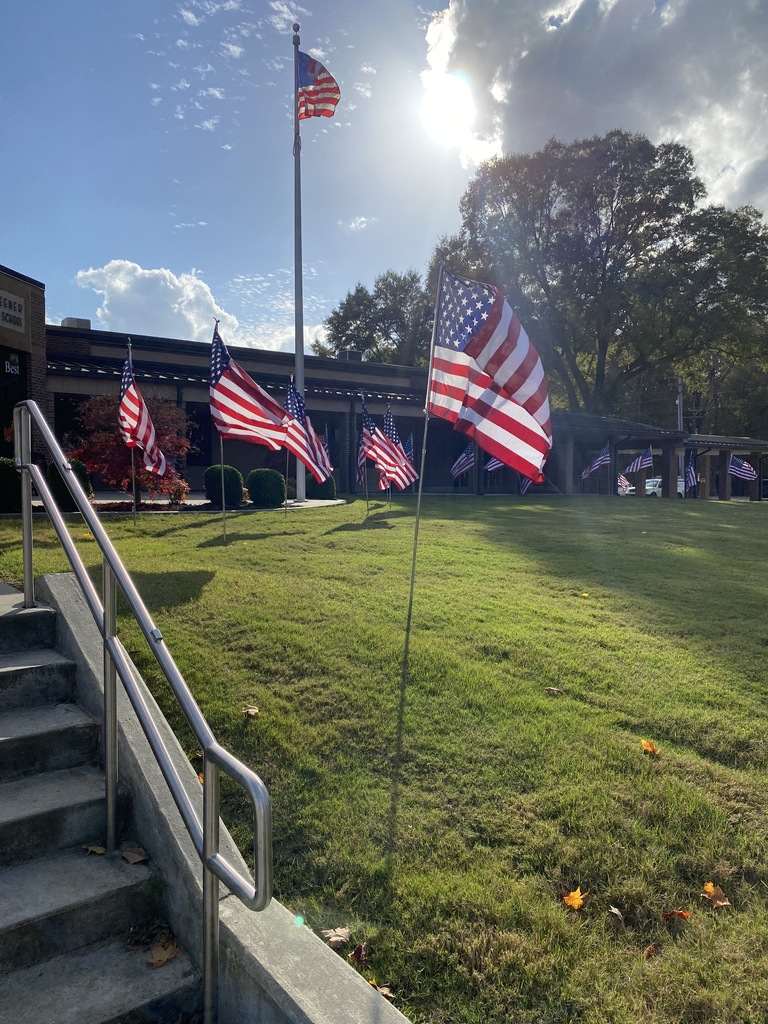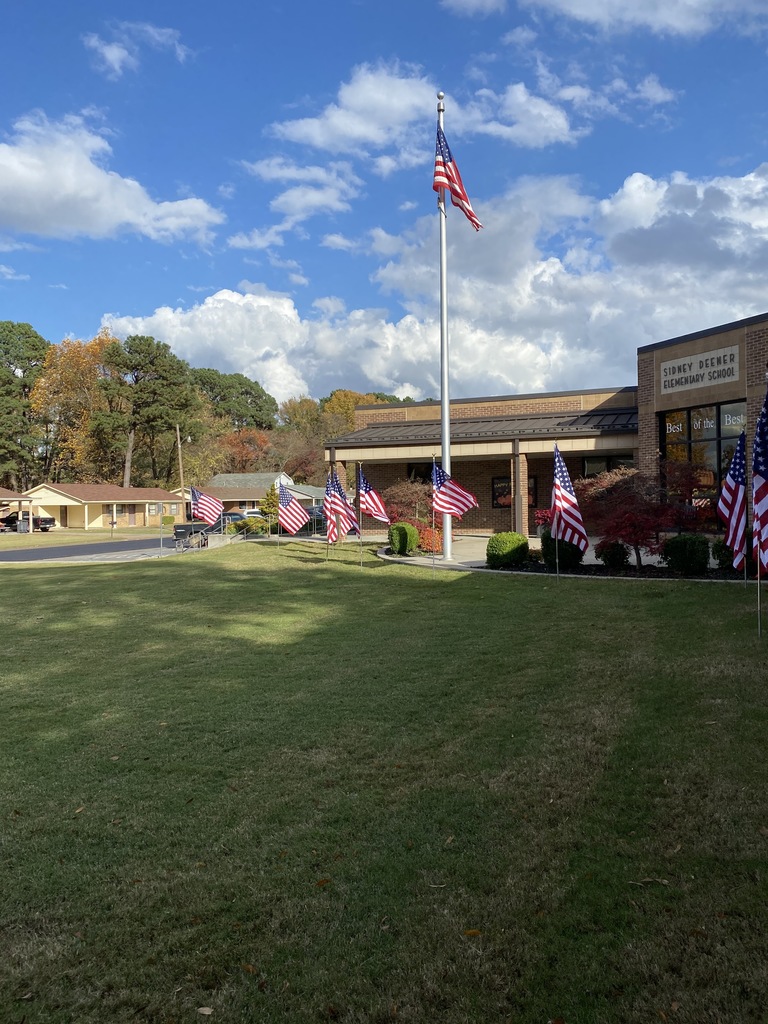 Mr.Graham visited Miss Wheat's kindergarten to talk about the pumpkin life cycle!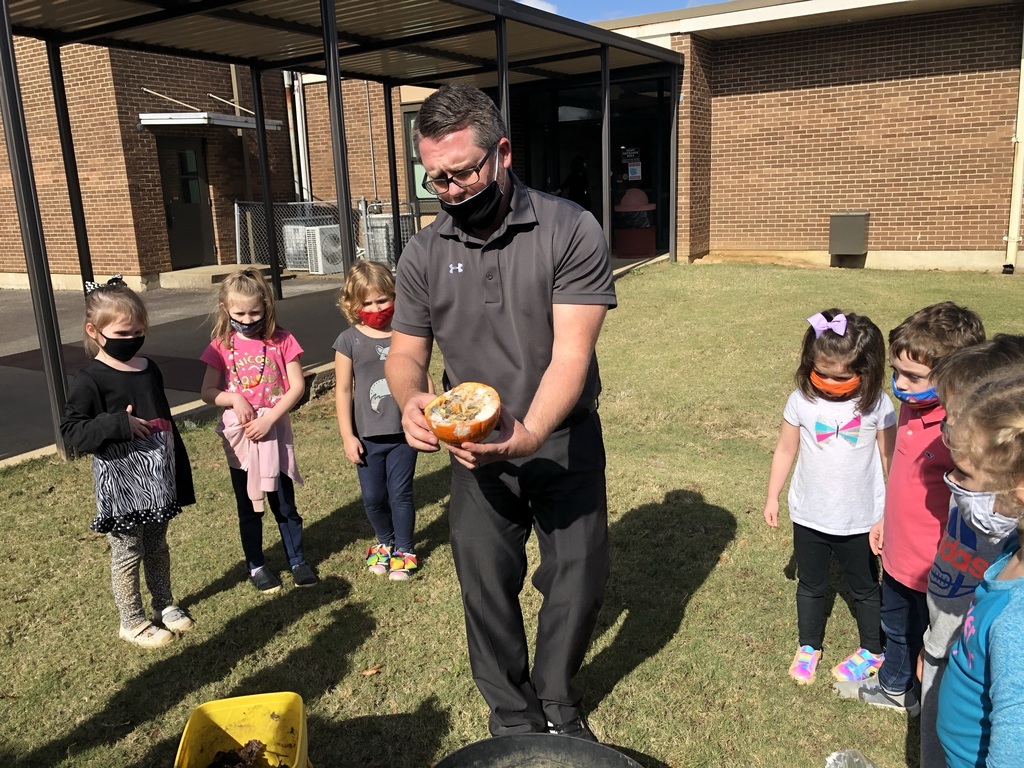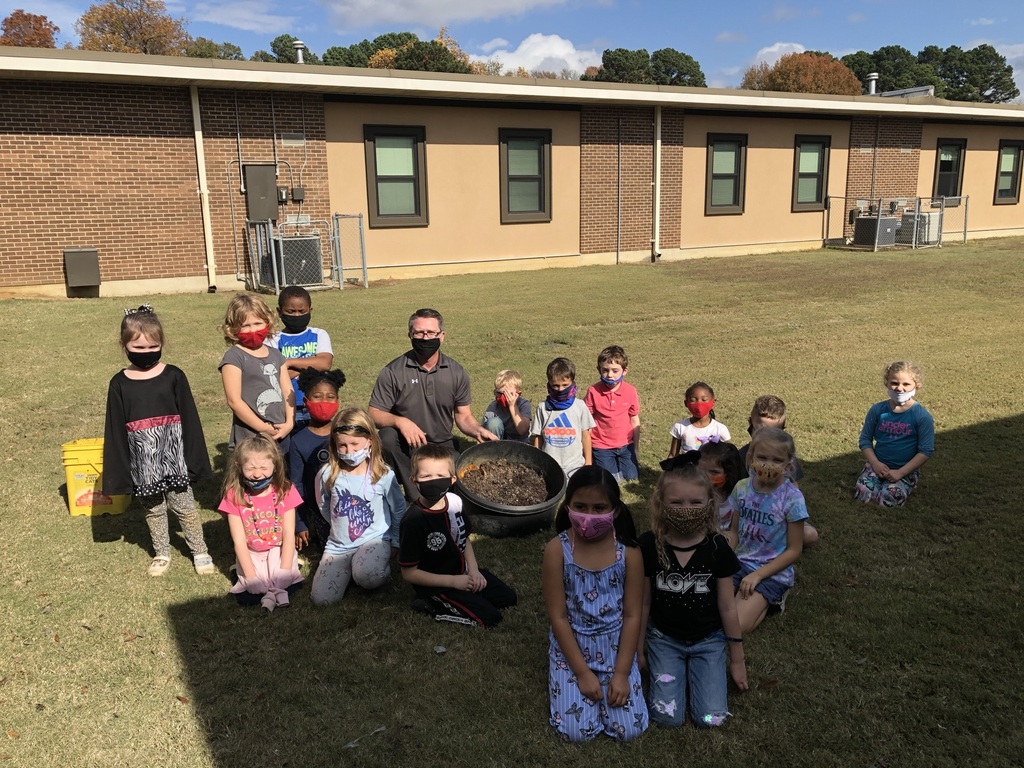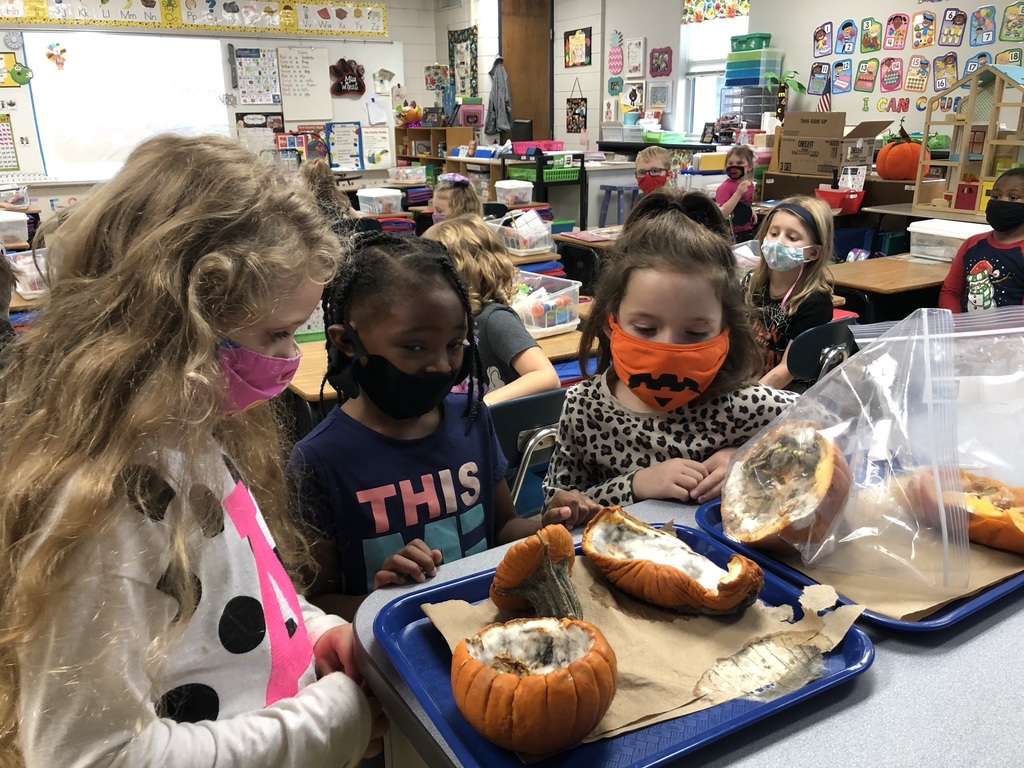 Reading together makes a HUGE impact!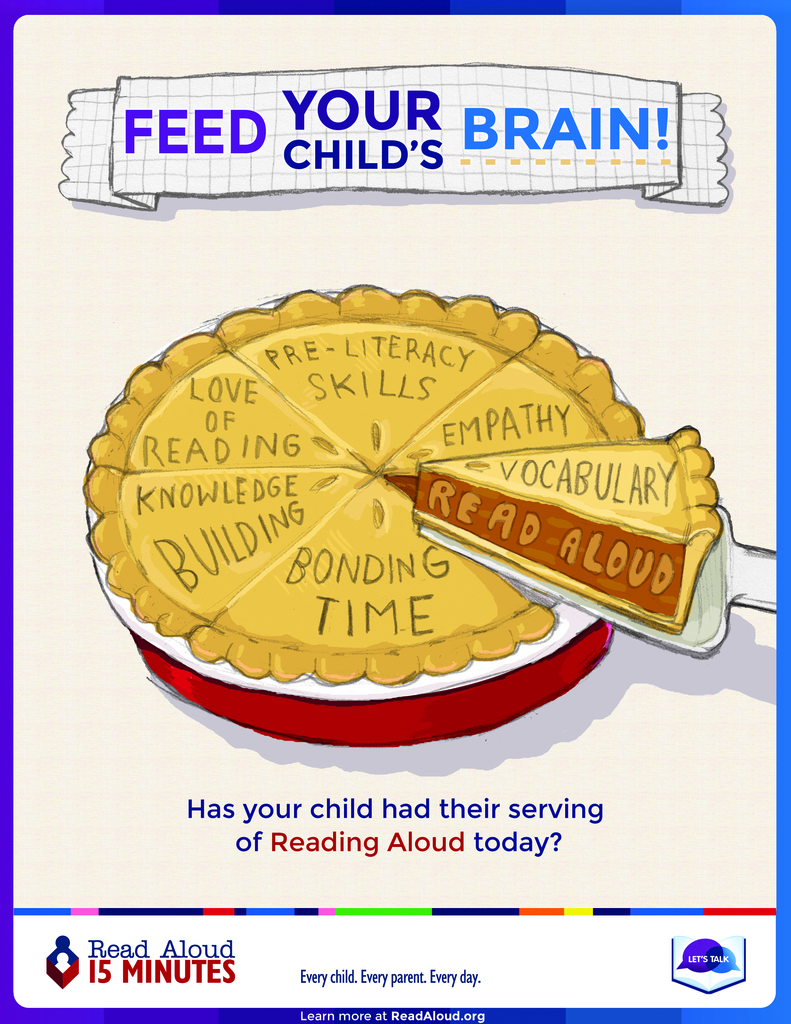 Tonight is Deener Family Movie Night! Hot dog meals and popcorn will be available! We are asking for $2 donations for hot dog meal and $2 donation for popcorn. Please do not arrive prior to 5:15, movie will start at approximately 5:30! Everyone MUST stay in their vehicles at all times, attendants will be on hand to guide parking! Now showing Trolls World Tour, tune your radio stations to 96.1 to listen as you watch!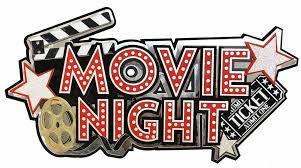 Deener Flu Clinic is TOMORROW! All onsite, Lions Online, and Flex Friday students may participate.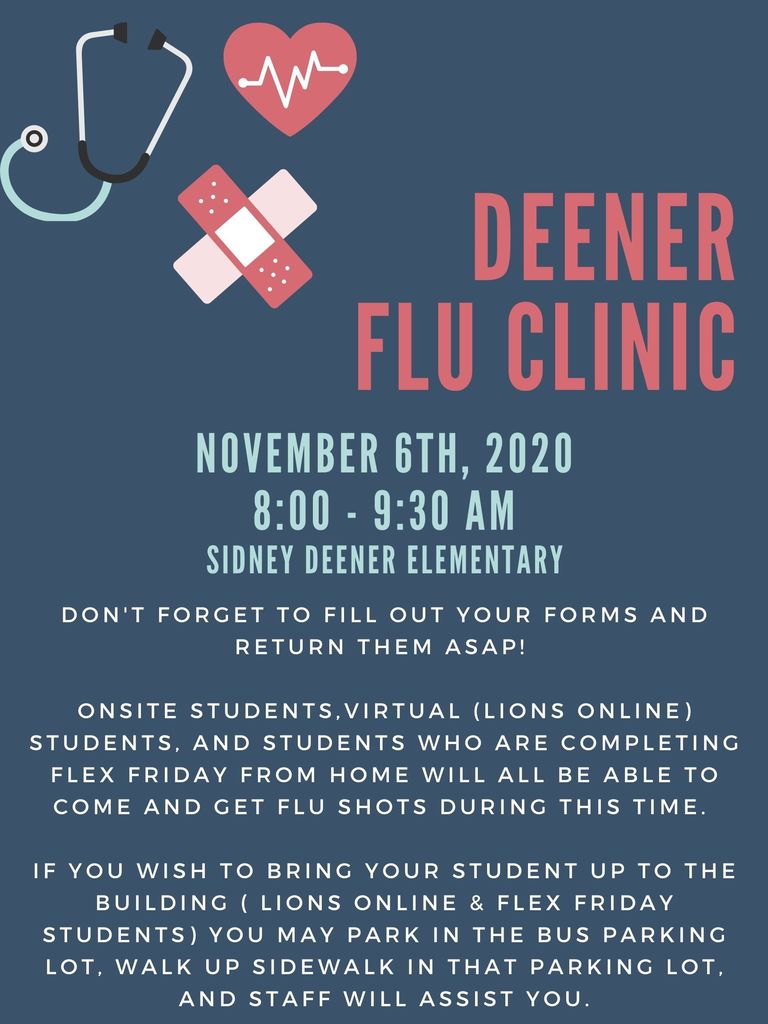 1st grade learns the primary colors of the color wheel this week with Mrs.Grady!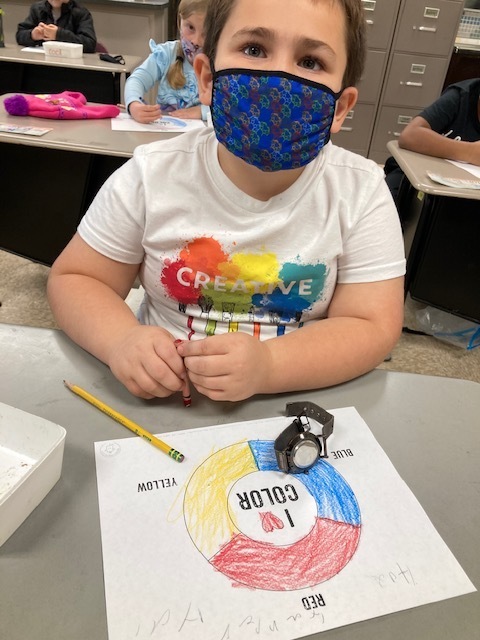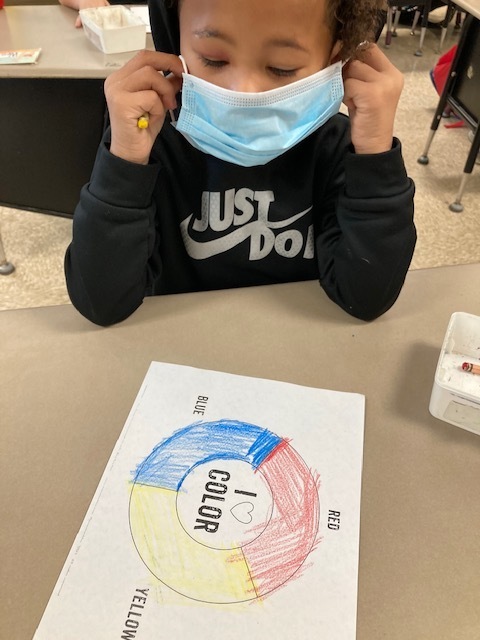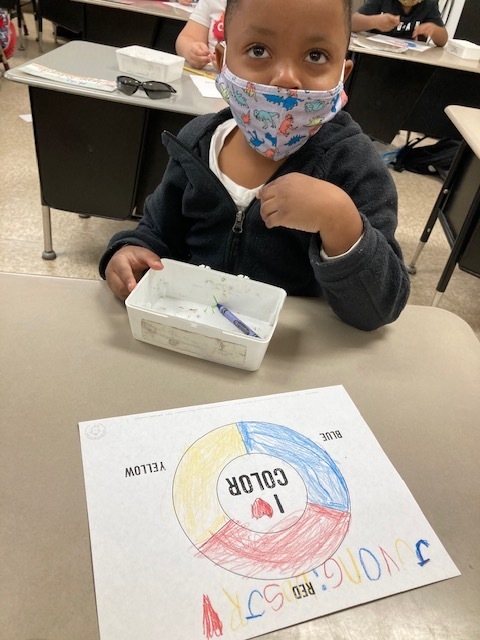 Deener Flu Clinic is this Friday!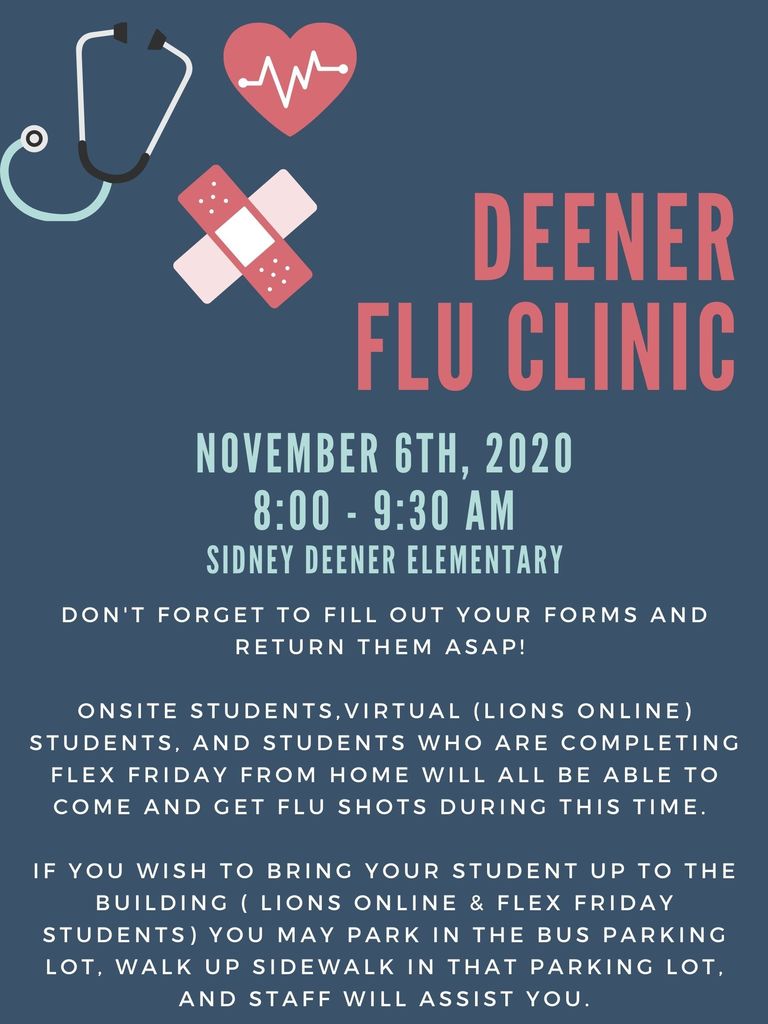 The new literacy activity calendar is now available! Try these great ideas with your student. Send us a pic or video of the activity your family enjoyed the most!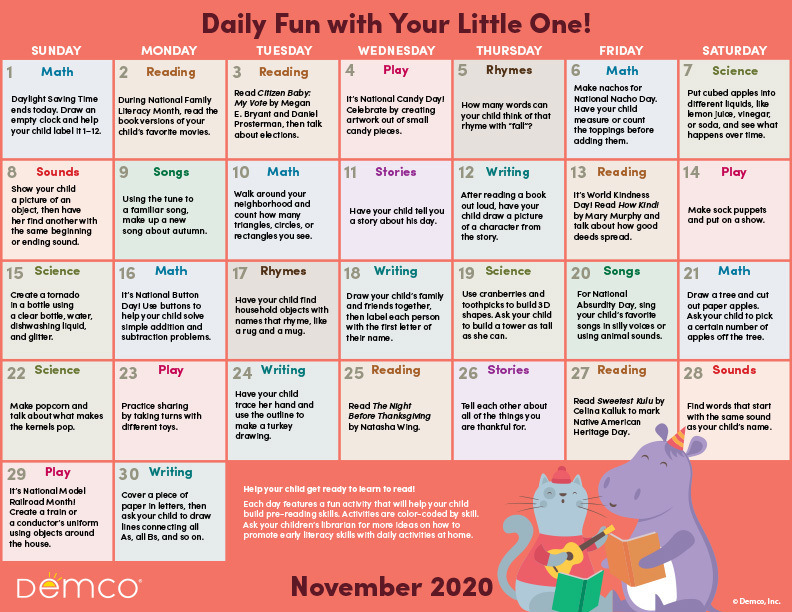 Don't forget to turn your clocks back ! Daylight savings time ends tonight!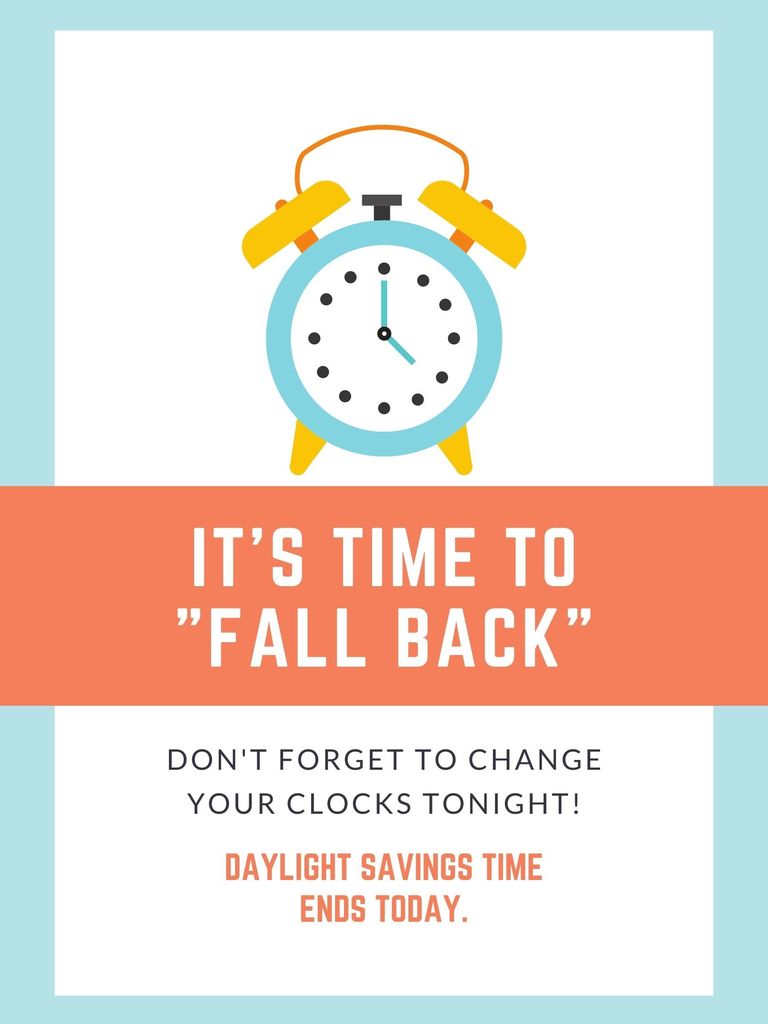 One day left in our canned food drive! Bring your cans tomorrow...it's not too late!
Wear your favorite team shirt or jersey to school TOMORROW for our final day of Red Ribbon week!