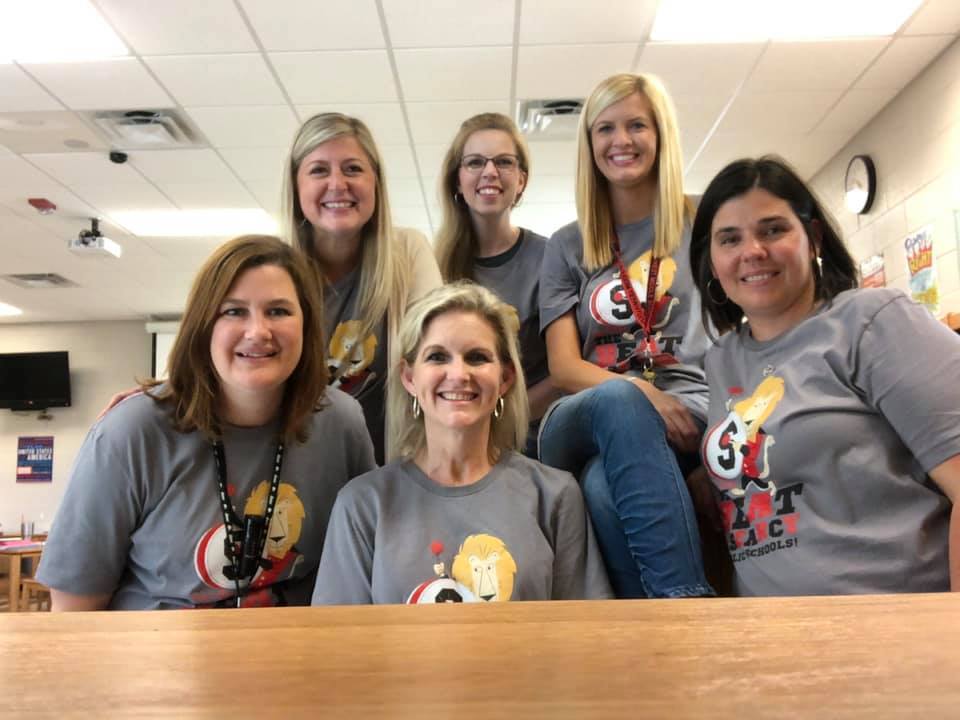 School Theme Aims to Shed Positive Light
Betsy Bailey
Monday, September 16, 2019
For anyone who has ever seen the Broadway musical Hairspray, the big finale stands out in a "rockin" way. "Can't Stop the Beat" is the title song that brings all the cast members together in a positive light. That's exactly what we strive for every day at Searcy Public Schools, so it is fitting that the 2019-2020 theme for the school year is "Can't Stop the Beat of Searcy Public Schools!"
Last week, we designated "September Spirit Day," and staff members wore their "Can't Stop the Beat" t-shirts filling social media with the theme for the year.
We plan to continue this movement throughout the entire school year through the monthly "Can't Stop the Beat" (CSTB) award. Superintendent Diane Barrett had a brilliant idea when she encouraged administrators and supervisors to nominate staff members who are positive, encourage others, take pride in their work every day, and who set a positive example by being team players. Each month, two licensed and two classified staff members within the district will be recognized for exhibiting these characteristics.
Barrett was pleased to be able to award the first winners on Friday with presentations in front of students and colleagues. The first ever CSTB award winners were presented to bus driver Bob Ritchie, Westside Elementary School first grade teacher Lindsey Davis, Searcy High School science teacher Kelli McNeill, and Southwest Middle School custodian Dewaine Cooper. We want to congratulate each one of these employees and thank them for loving students and their professions!
We encourage our community to jump on the "Can't Stop the Beat" bandwagon and celebrate the positivity of our students, staff members, and education all year long!