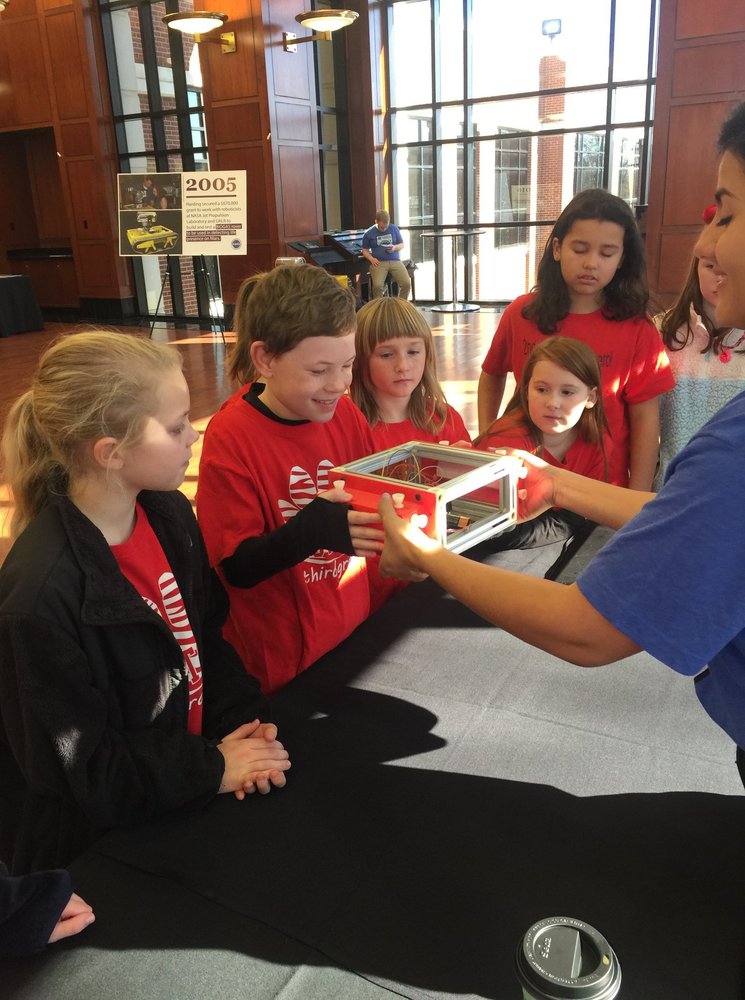 Students Learn About NASA
Betsy Bailey
Monday, February 03, 2020
Searcy School District is grateful for the partnerships we share with the local higher educational institutions. Our younger students enjoy interacting with Harding University students through Bison Buddies, Harding's engineering program, student interns, pharmacy and nursing students, and many more. At the high school level, our students are able to participate in concurrent college credit through Arkansas State University, and many students take advantage of ASU-Searcy's technical courses.
On Monday, Searcy students in grades 3-12 enjoyed a different type of partnership with Harding University. Proclaimed NASA Day by Governor Asa Hutchinson, Harding University Departments of Chemistry and Engineering and Physics hosted NASA Chief Technologist Dr. Douglas Terrier as the first NASA Chief to ever visit Arkansas. Harding University chose to make this a day that would not only greatly benefit their own students, but also benefit students in grade school. Our students heard from Dr. Terrier about the current state and future exploration of space. They had the chance to ask questions following his speaking engagement, and we were so proud of the thoughtful and insightful questions our students posed at all grade levels. After the speech, students heard from Harding University STEM students about different elements of space exploration, and then they toured the exhibit "Harding and NASA: Through the Years." The secondary students ended the day with a viewing of October Sky in the Benson Auditorium.
The feedback our district received from teachers and students alike was overwhelmingly positive, and we thank Harding University for offering this "once-in-a –lifetime" opportunity to our young people. We especially want to thank Dr. Bruce McClarty, Jana Rucker, and Candice Moore for working with our staff to ensure that our students received the most out of this experience. They even worked with the Department of Secondary and Elementary Education to incorporate a curriculum into NASA Day across the state, but our students received the "up close and personal" educational experience. For more information on the NASA program and Dr. Douglas Terrier, access nasa.gov.