Athletic Update: Due to weather, today's tennis match with Harding Academy has been canceled.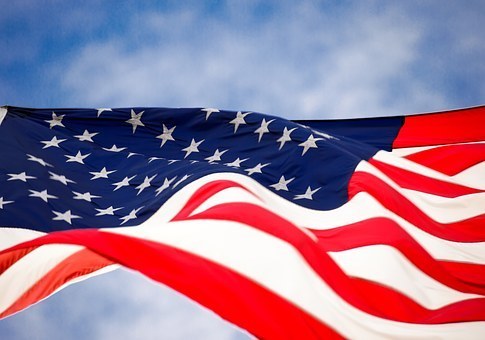 UAMS is hosting an online Q&A panel regarding Students & COVID-19 this evening, 9/20/21, from 6:30 - 8:30 pm. Parents, teachers, and school administrators are invited. Below is a link to the UAMS event.
https://uamshealth.com/students-and-covid-19/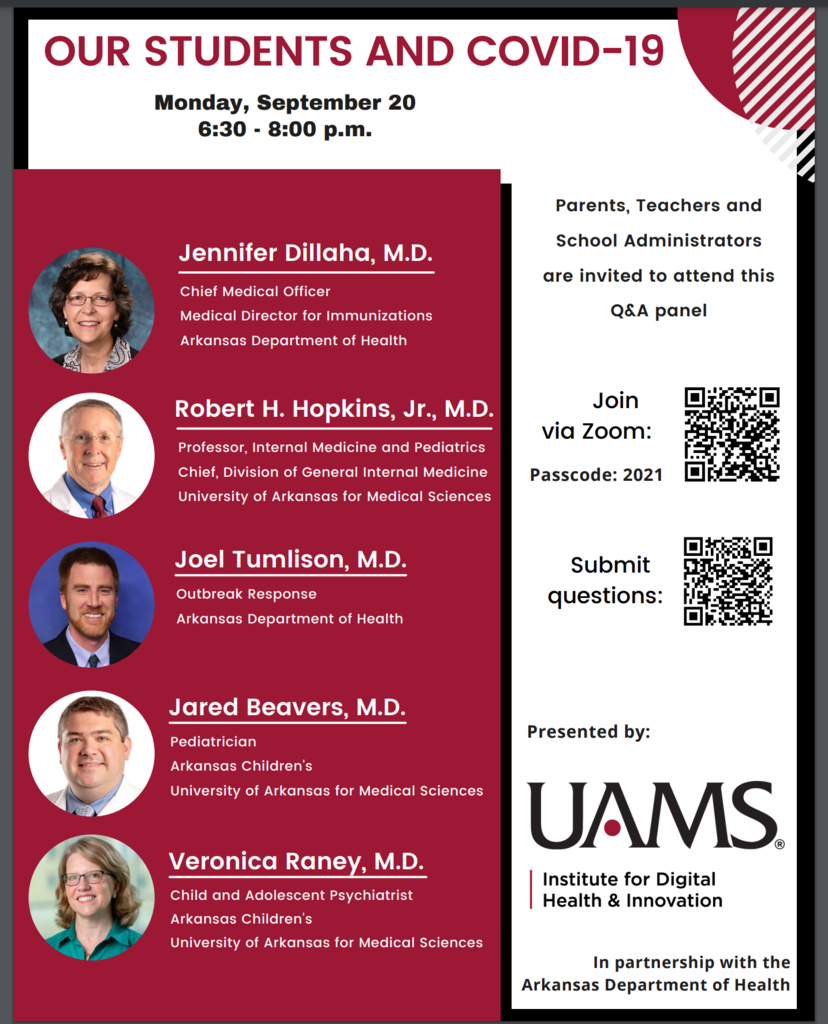 Don't miss GOLD Night on September 21!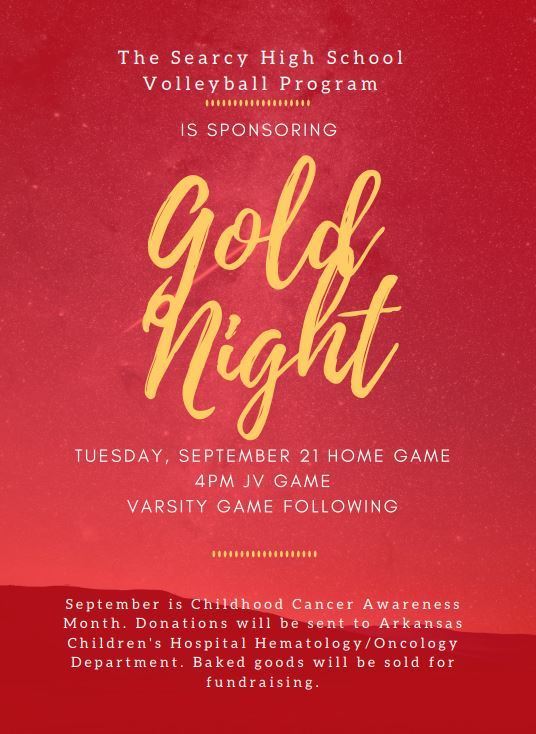 Henry Cargile and Avondale Rutledge were selected by SHS Homecoming Queen Mary Frances Oxner to carry the football and the crown on Homecoming Day. Both are students in Mrs. Lindsey Davis's first grade class at Westside. Thank you, Henry and Avondale, for performing this role!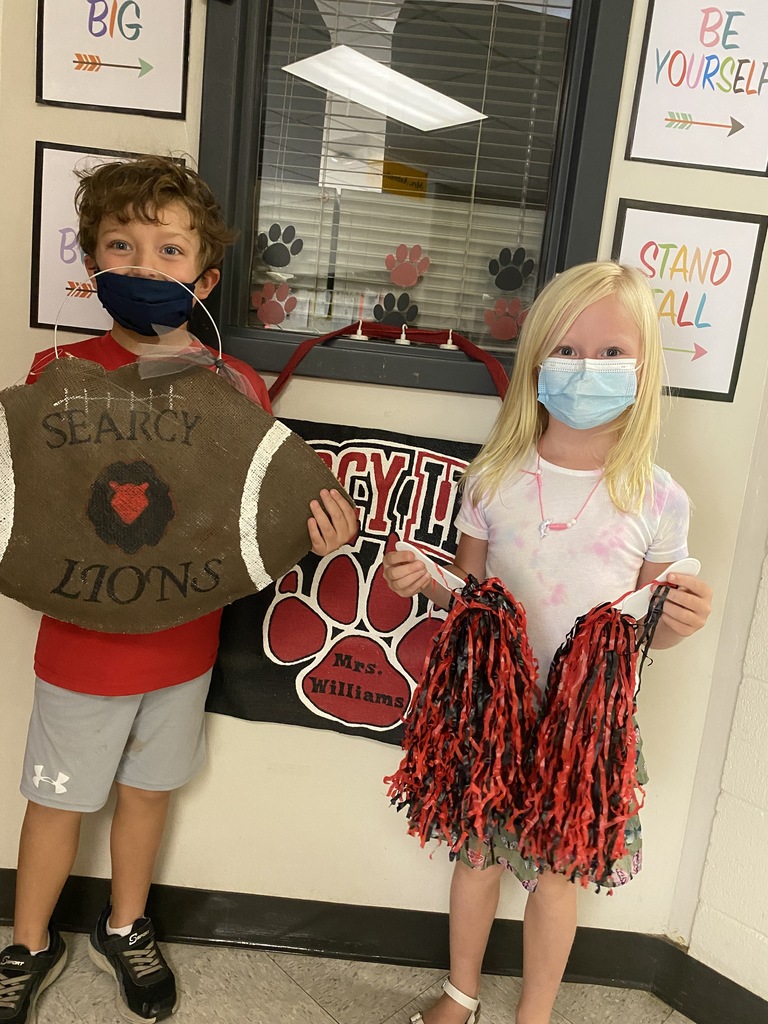 Do you have questions about what to do when you meet a school bus on the road? Are you not sure about bus procedures for students? Find all the information and even a video tutorial at this link.
https://www.searcyschools.org/page/transportation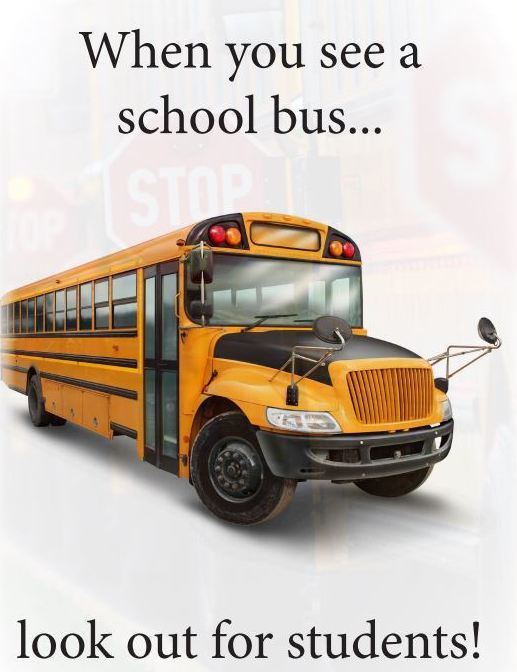 Congratulations to the Searcy High School Cross Country team for successful meets at Lyon College and Heber Springs Memorial Invitational! Mason Sciba and Elijah Linderman placed in the top ten for both meets and Katie Daniel and Ava Sciba both placed in the Heber Springs meet. The next meet will be this Saturday at Harding University. The Lion Cross Country team is coached by Charlie Carroll.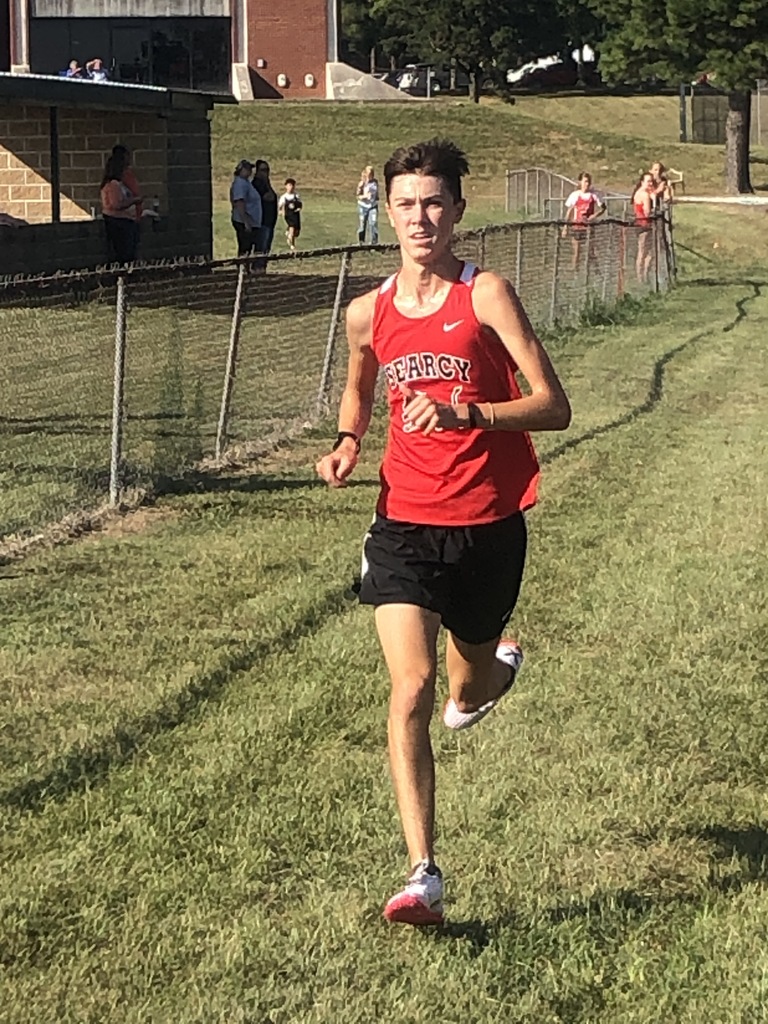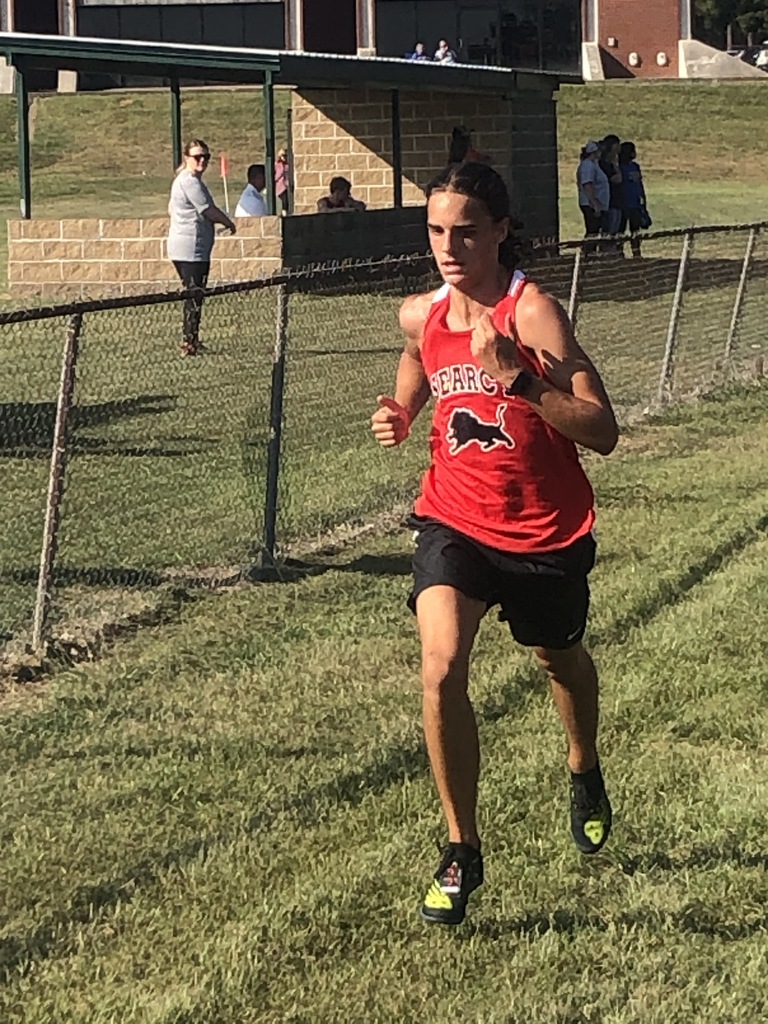 Did you know that each book you have in your home helps your child go farther in school? Only 48% of young children are read to daily. In 2015, only 31% of Arkansas 4th graders and 27% of Arkansas 8th graders were proficient in reading. School success begins at home. You are your child's first teacher. Our FREE HIPPY Program offers over 25 books that your family could add to your home library. Help your child build the foundation they need for school success! If you are interested in joining HIPPY, please give us a call at 501-268-4992😍 or use the link at the top of our Facebook page to get registered. We serve children as young as 2 years old all the way until the child is eligible for Kindergarten. 🤩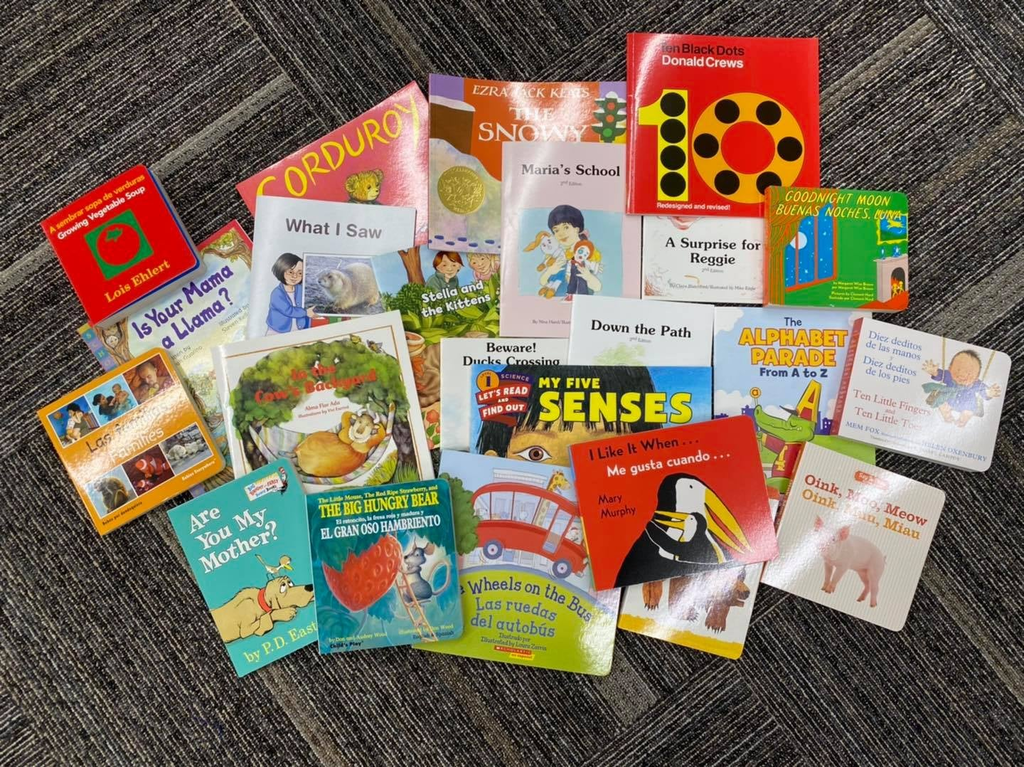 Athletic Update- Tonight's JV game will be played against Cabot at Lion Stadium as opposed to the originally scheduled game against Beebe. Kick-off is at 6pm, and tickets may be purchased at the gate. The 7th grade team will still play at Beebe at 5pm.
SHS students Melia Miller, Madison Ogle, Layni Stewart, and Wendy Sanchez-De Santiago experiment with flying drones through an obstacle course during SHS's new Unmanned Aerial Systems class taught by Coach Matt Long.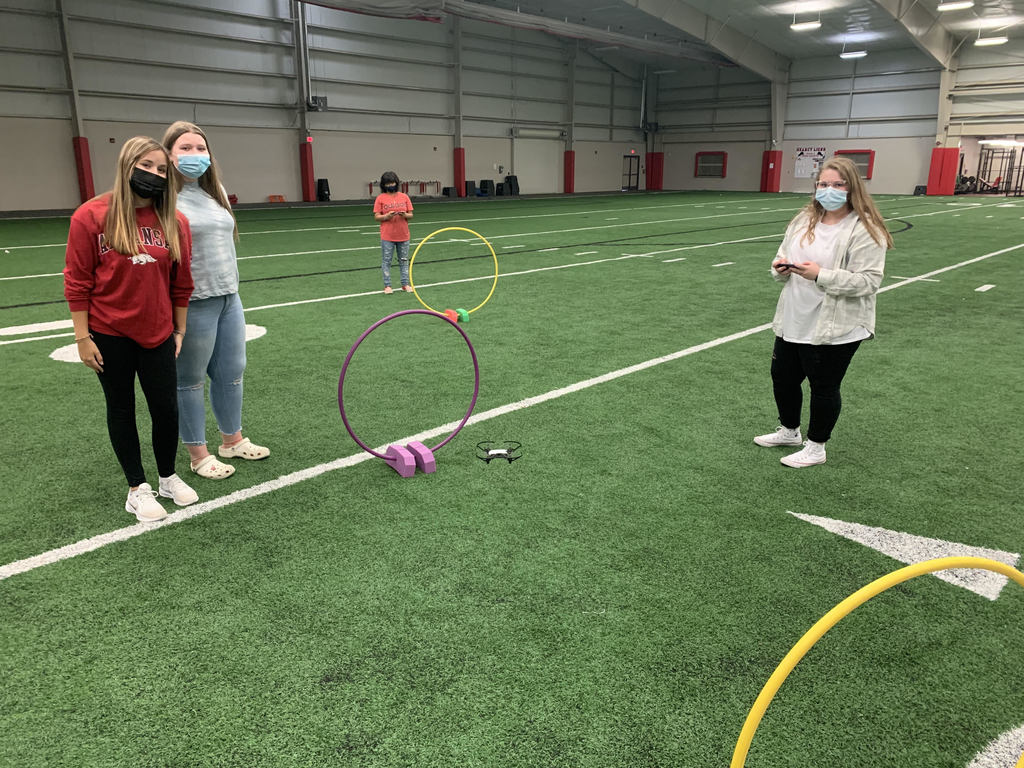 The SHS Lions take on the Batesville Pioneers tonight at Lion Stadium. Kick off is at 7pm. Please remember that we have gone to an online ticketing system. You can purchase your tickets in advance at this link. Go Lions!
https://gofan.co/app/events/374241?schoolId=AR18680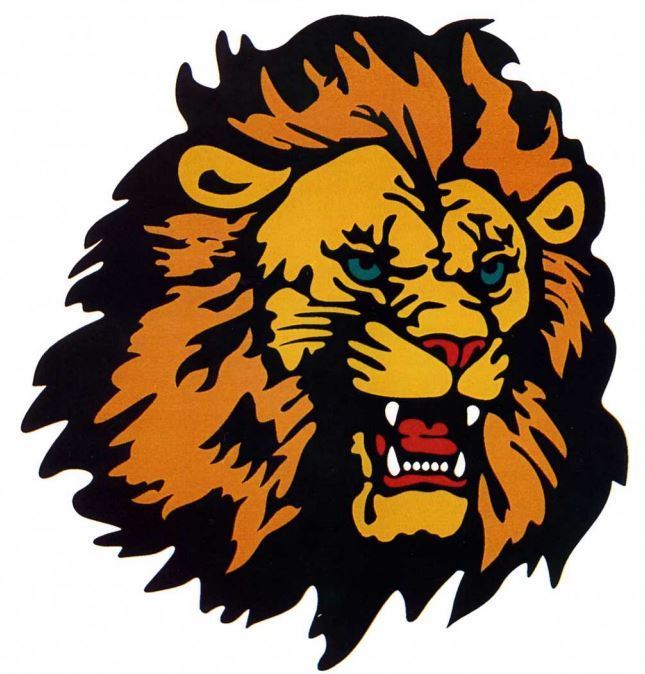 The softball team will be hosting a tryout for any 9th-12th grade girl on September 16th. The tryout will be held at the high school softball field at 5pm. Athletes will be required to show proof of an up-to-date physical and will need to bring cleats and a glove. If you have any questions, please email Coach Long at
longm@searcyschools.org
.
This message is to our parents from the Searcy Schools Health Services Department. If you have taken your child to be tested for a Covid-19 test and the rapid test is negative, but the doctor sends the test out for a PCR result, please do not let your child return to school until the result of the PCR test is returned. A copy of a negative PCR test result will allow the child to return to school and the days missed will be excused. If the doctor does not determine that a PCR test is needed, please bring a doctor's excuse or diagnosis for the illness to cover the days missed. Additionally, if your child is experiencing symptoms of Covid-19, please keep your child at home. Thank you for your attention and cooperation.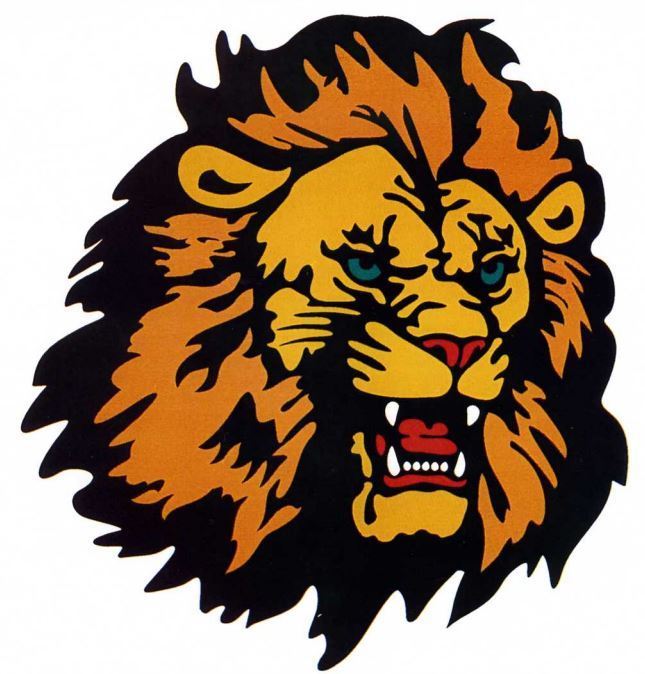 Tonight's 8th/9th grade home Volleyball Matches against Clarksville have been canceled.
The Lady Lions made an impact at Spikefest this weekend. Great job!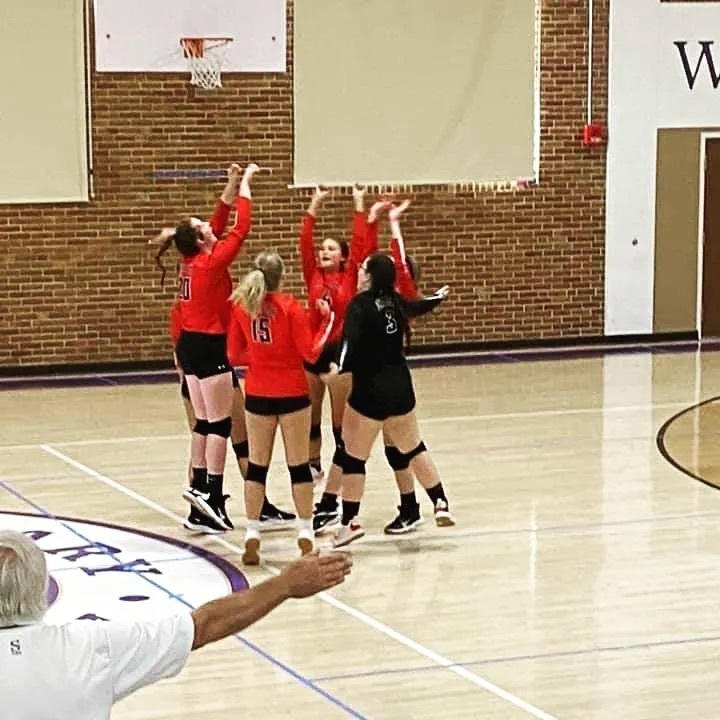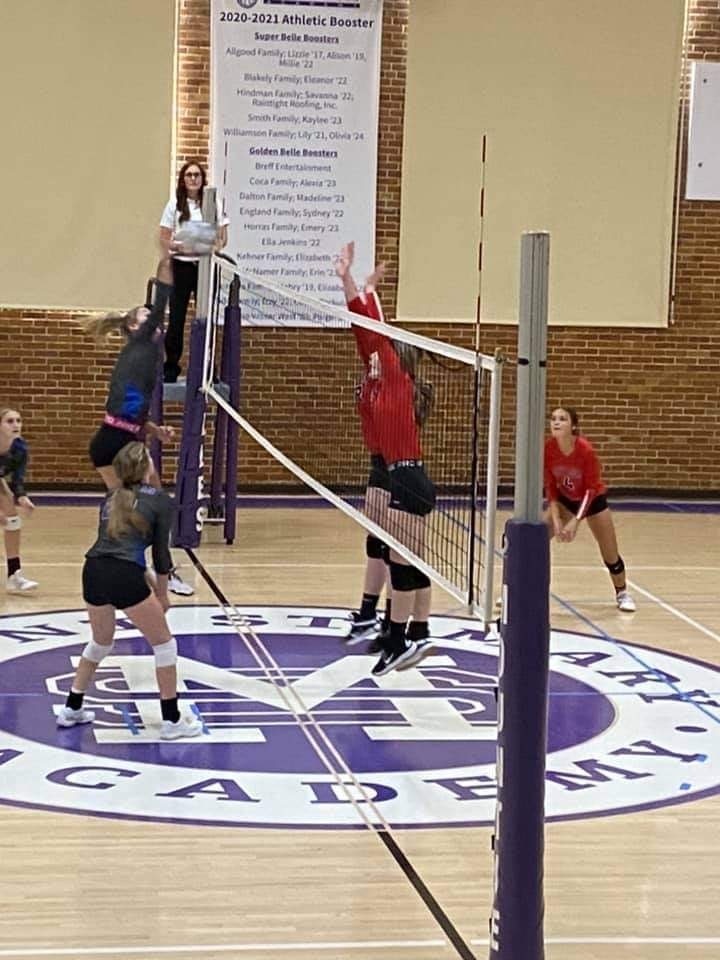 Please read this important message from the SPSD Health Services department regarding Covid-19 reporting. The points of contact ask that our families not wait until Monday morning of the school week to report a positive case. If your child is exposed or tests positive for Covid-19, please contact the points of contact as soon as possible. Call Dovie Baxter at 501-230-0383 for elementary and middle school children, and Tammy Bishop at 501-207-2514 for Ahlf Junior High School and Searcy High School students. If they do not answer right away, they will be contacting you to follow up. The points of contact must speak to the parent as multiple questions must be asked and answered. Additionally, when your child is tested for Covid-19, please ask for a copy of the positive test results. If your child tests negative, but is still showing signs and symptoms of some type of illness, a doctor's excuse must be provided for those days missed. Thank you very much for your cooperation.
We enjoyed hosting Migrant Education Program Parent Night last night. Parents learned how to connect with their children's teachers on Schoology as well helpful tips to begin the new school year. The students enjoyed games, pizza, and fun!