Soccer: Today's Lady Lions soccer game with Mt. Saint Mary's has been cancelled.
In response to COVID-19, Congress paused Medicaid/ARKids renewals, but as of April 1, renewals are back. In order for children to not miss out on much needed services (therapies under IEP or 504 plans), parents and guardians must comply with all renewal requests at this time. If children experience a disruption in their services, parents should contact DHS immediately (helpline 855-372-1084 or local office) or you can reach out to Legal Aid (800-952-9243) for assistance.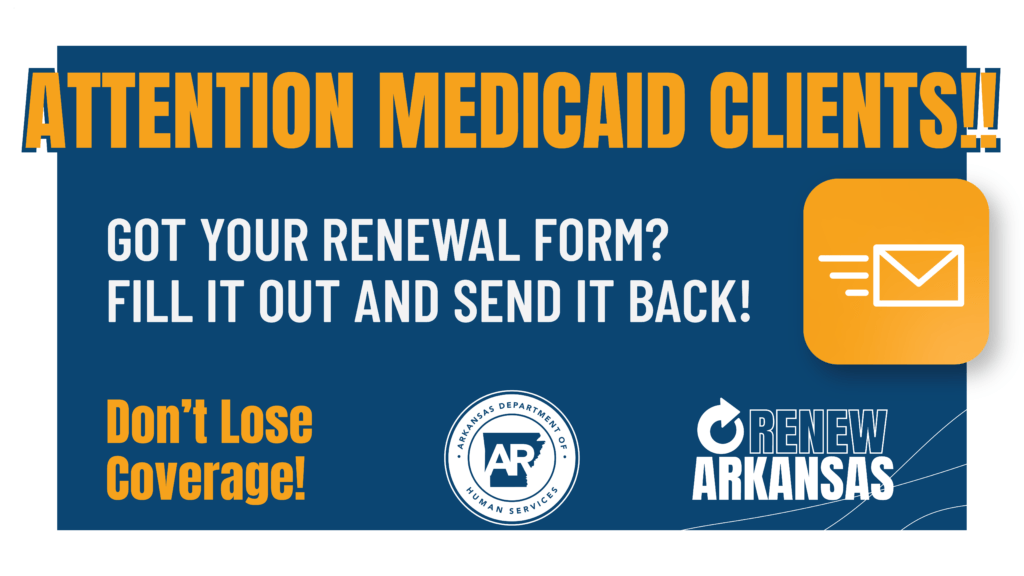 Searcy School District Kindergarten Screening Evaluación de Kindergarten del Distrito Escolar de Searcy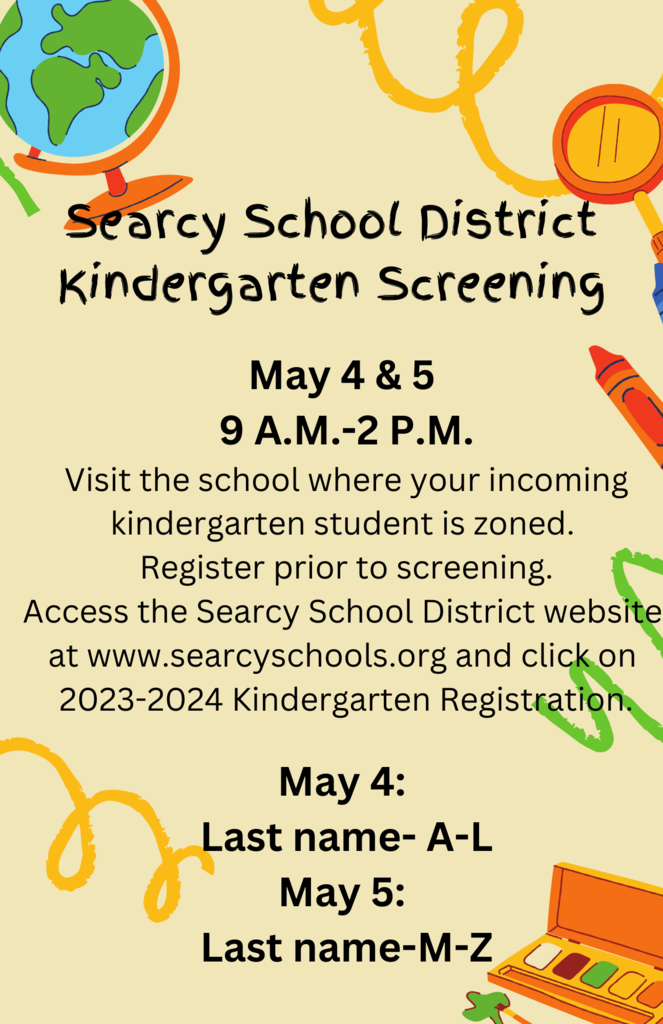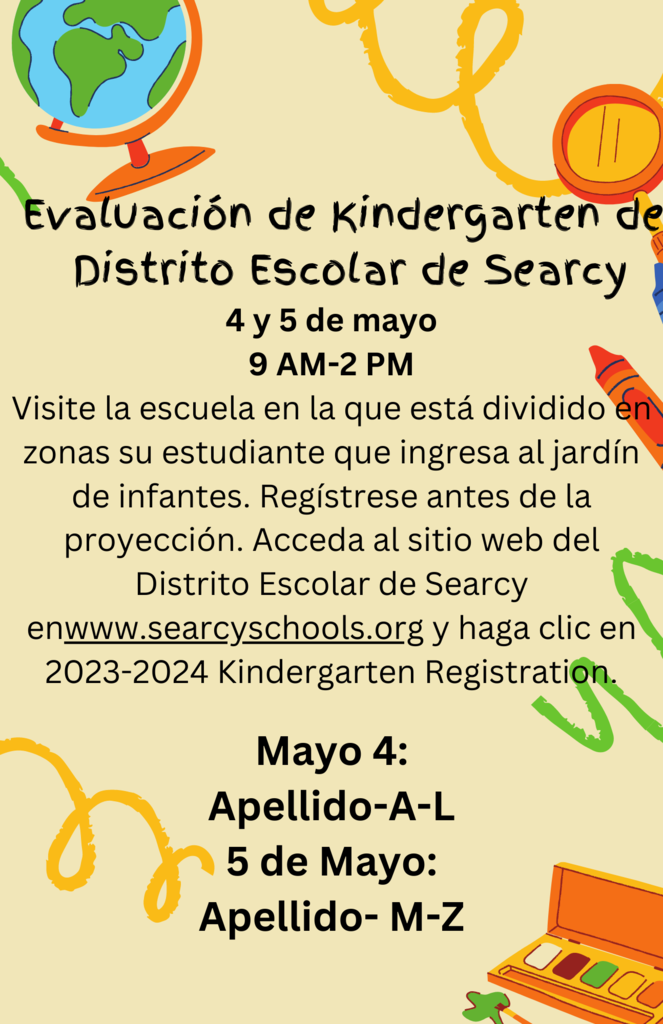 Searcy High School Choirs will present their spring concert on Monday, April 24th at 6 pm in the PAC. Doors will open at 5:30 pm and admission is free. This concert will be followed by a short presentation to honor the musical and academic achievements of our choir students.
April is the month of the military child. Tomorrow, April 19, Searcy School District is celebrating some of the military's most unsung heroes-the military children. All students and staff are invited to help us celebrate our military families by wearing purple. We are grateful to the service of these men and women and their whole families!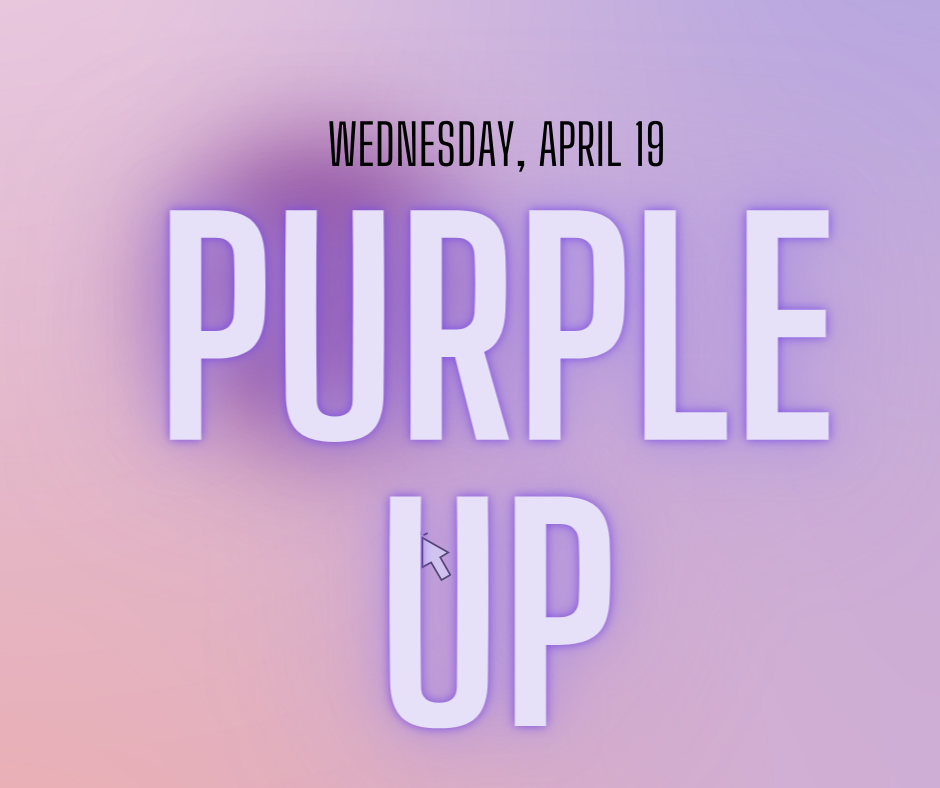 Gabie Eddins to Sign with Harding University Women's Soccer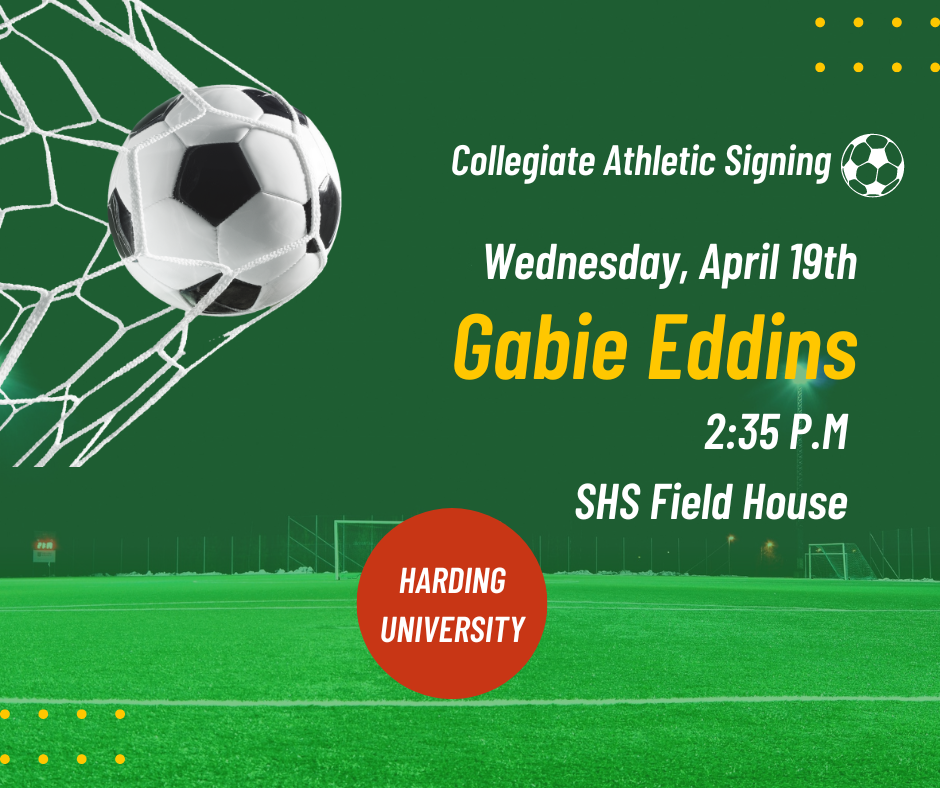 ACT Aspire testing is taking place now through May 11. Please access your child's campus website & social media to view the school's testing calendar.Parents, please make sure your children are well rested and receive a nutritious breakfast either at school or home. Thank you!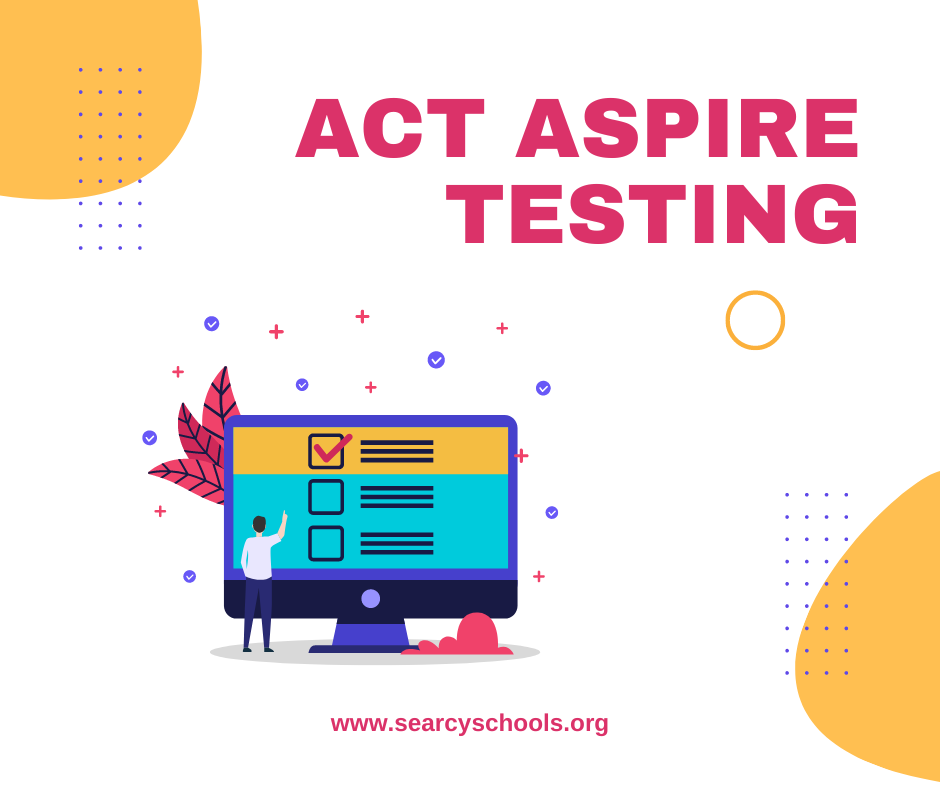 SHS Drama Dept is presenting this classic literature on the stage. Don't miss the performance!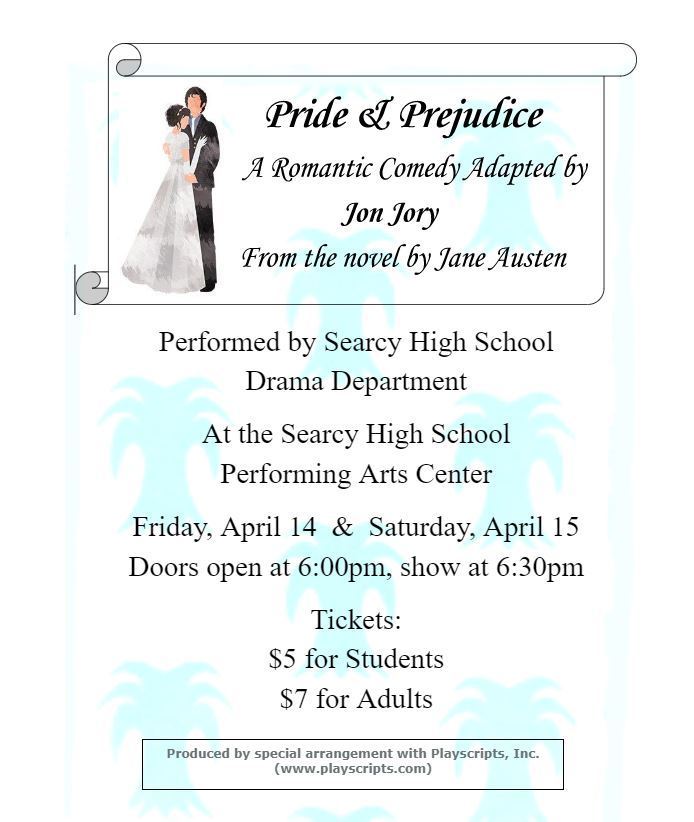 Kindergarten Registration-Jardín de infancia Registro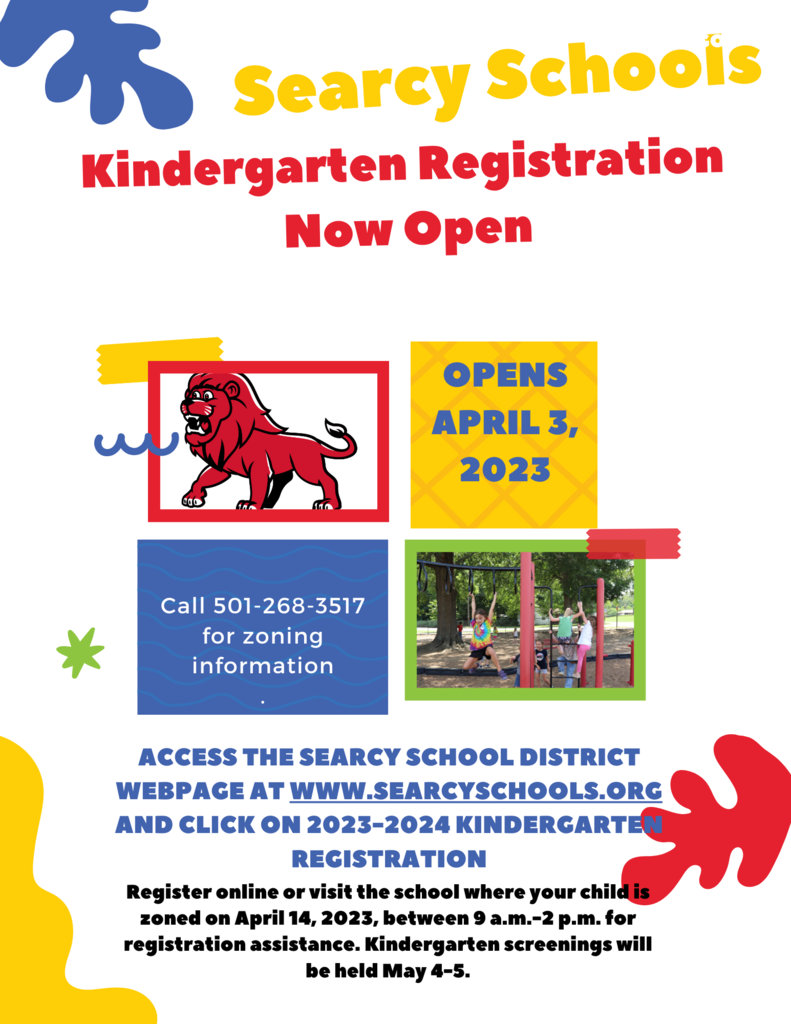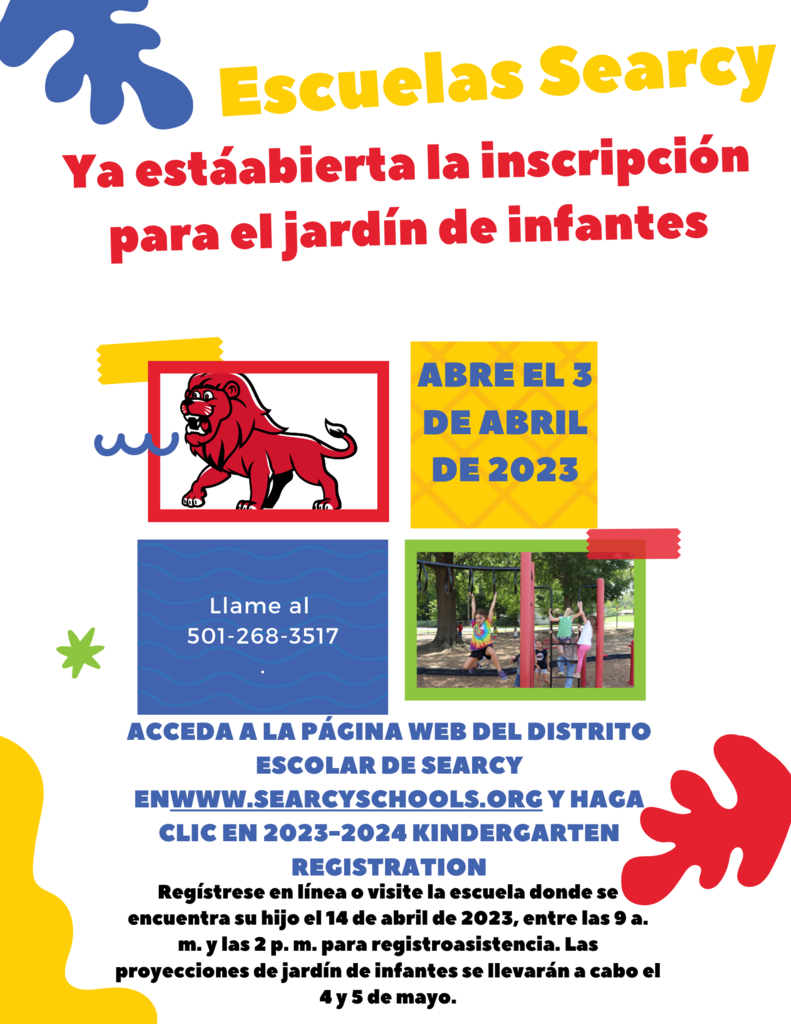 Parents, our state student reporting system is down at the moment. If you receive a message that your child is absent and your child is at school today, please know this is due to an inability to report at the moment. Thank you.
There will be no school for students on Monday, April 10 due to teacher professional development. Enjoy your long weekend! No habrá clases para los estudiantes el lunes 10 de abril debido al desarrollo profesional de los maestros. ¡Disfruta de tu fin de semana largo!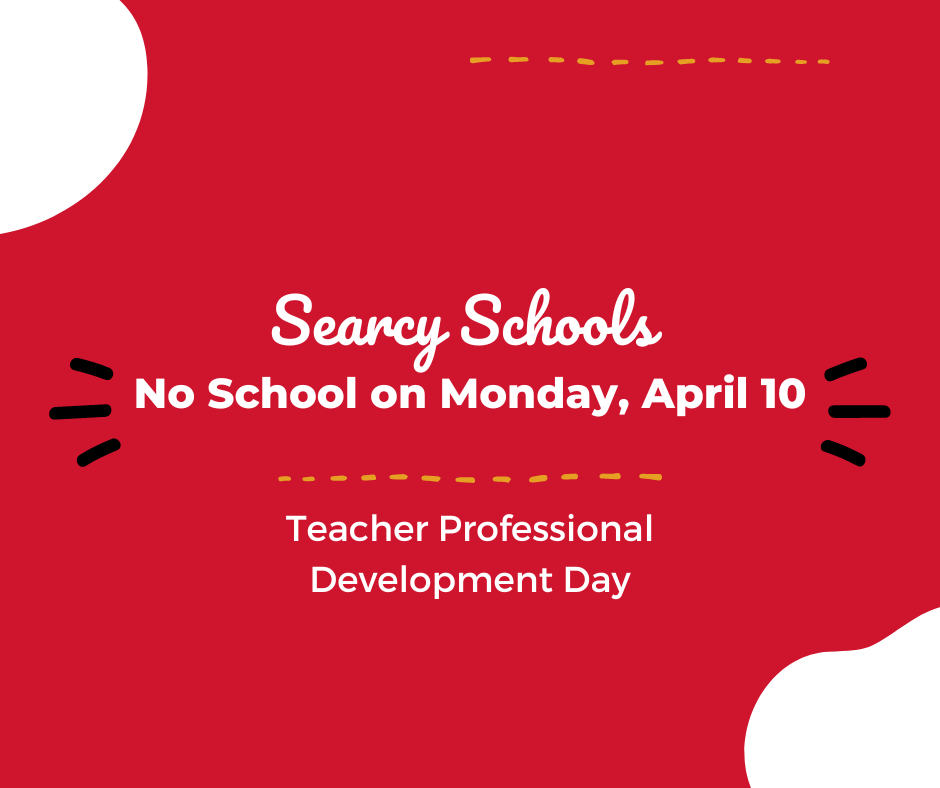 SHS JV Baseball @ Sheridan cancelled today due to rain.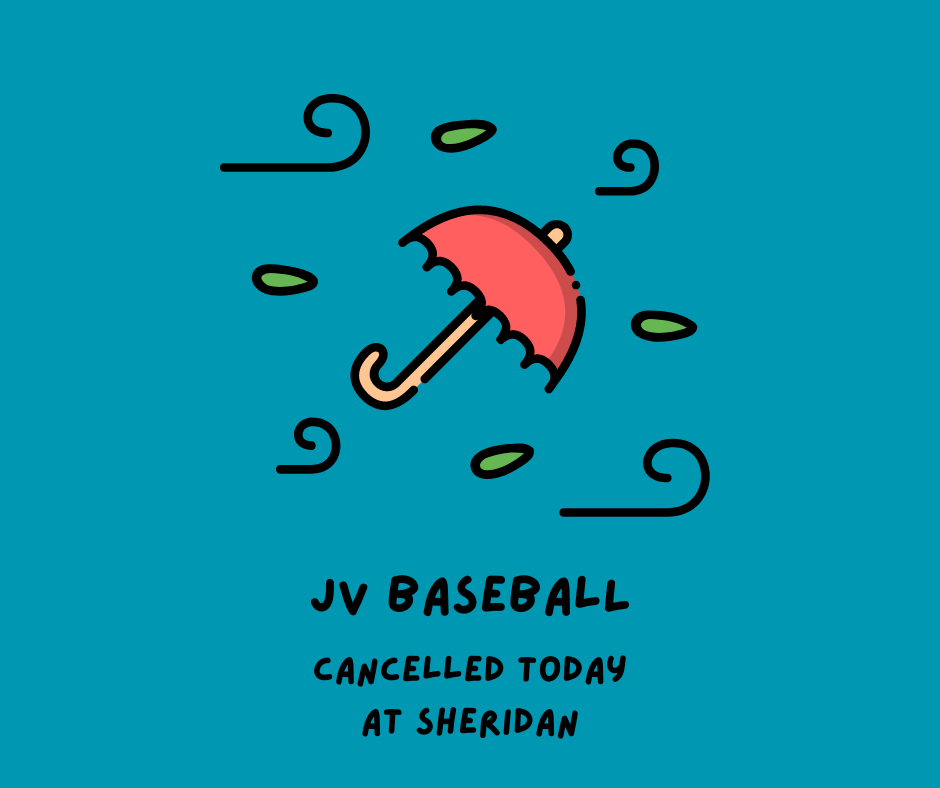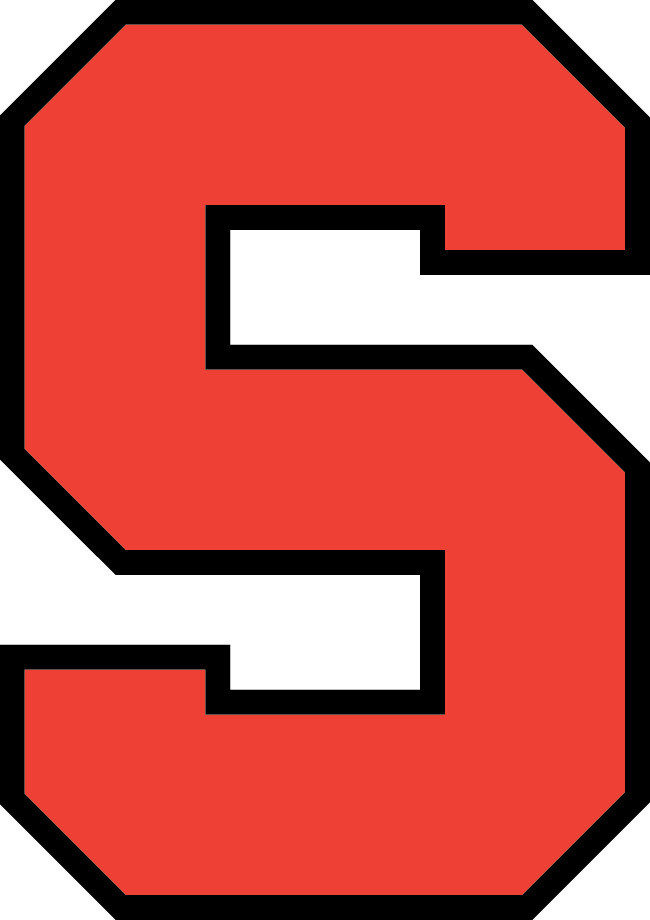 Don't miss the opportunity to enroll your child in HIPPY! We can't wait for you to join our Searcy HIPPY Family. Please feel free to sign up on the Pre-Registration Page pinned to the top of our Facebook Page @SearcyHIPPY.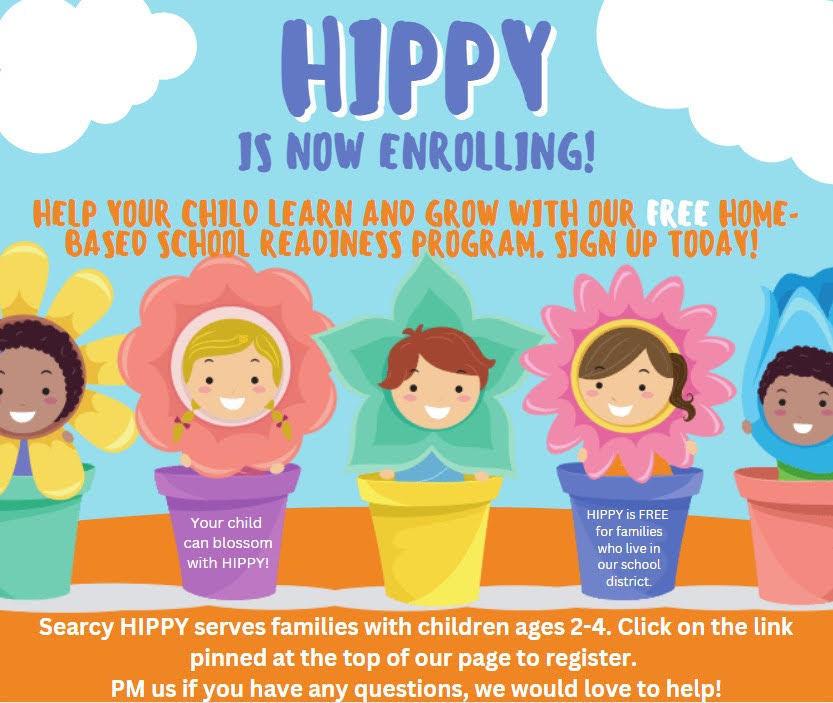 Due to the threat of severe weather later this afternoon, Searcy School District will be dismissing at 1:30 p.m. Buses will be running at 1:330 P.M. for all bus students. If parents have any difficulty picking up students early, we will have school personnel onsite until all students have been picked up. Stay safe and enjoy your weekend.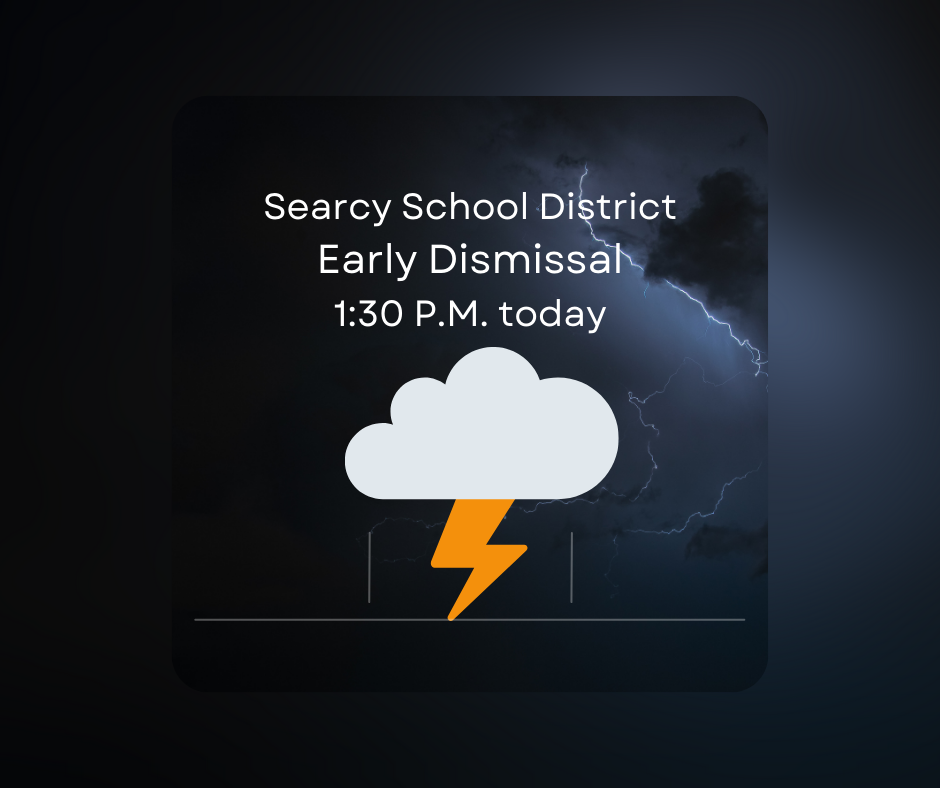 Tryouts for the 2023-2024 SHS Lion and Lady Lion Golf teams will be Monday, May 8th for Boys and Monday, May 15th for Girls. Any student entering 9th-12th grade that wishes to tryout must email Coach Turney at
bturney@searcyschools.org
to sign up and obtain information about tryouts.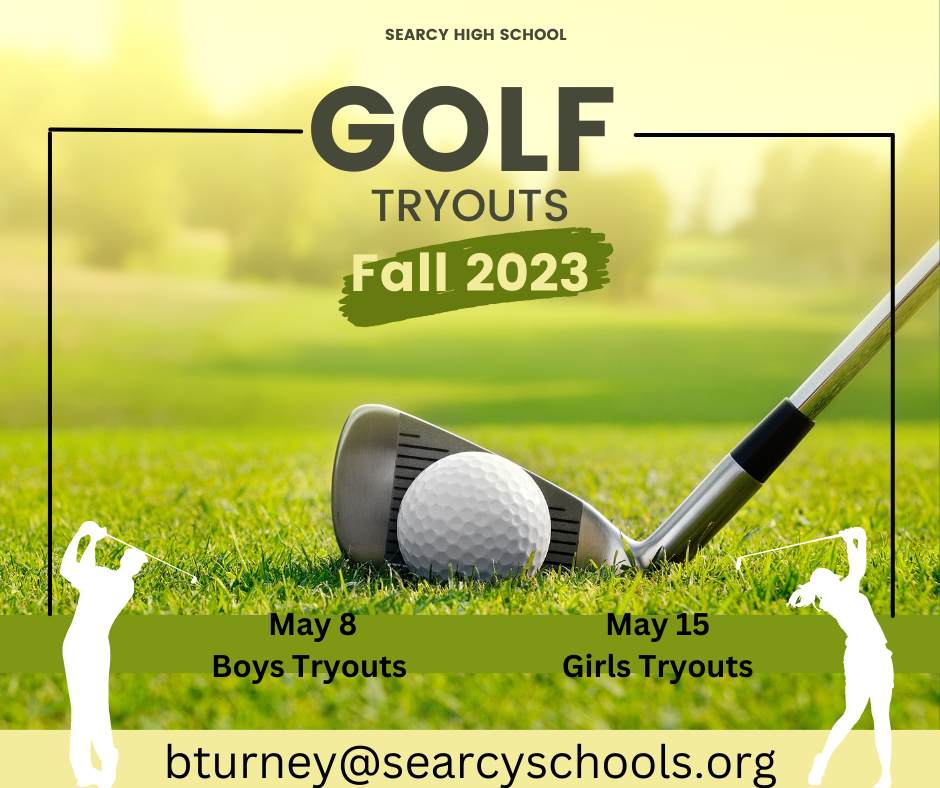 Don't let your kids miss out on this fun and educational opportunity!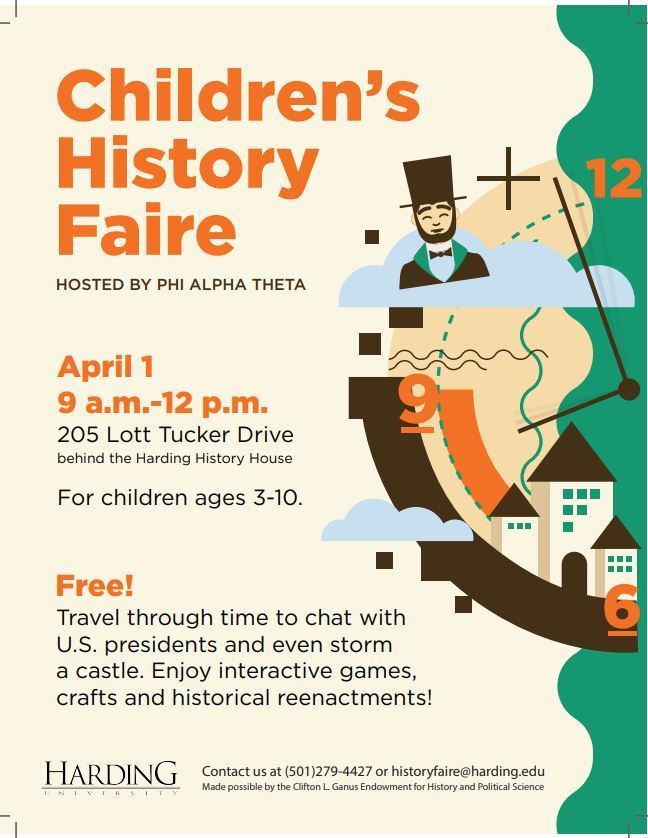 Good evening! We are excited to welcome our students and staff back to school tomorrow. We hope all have enjoyed a restful and nice spring break. We would like to remind you to make sure your students have their chromebooks fully charged tomorrow if they have them at home. Also, please take note that on Tuesday, March 28th, we will begin sending text messaages daily to parents of students who are marked absent in the morning. Thank you!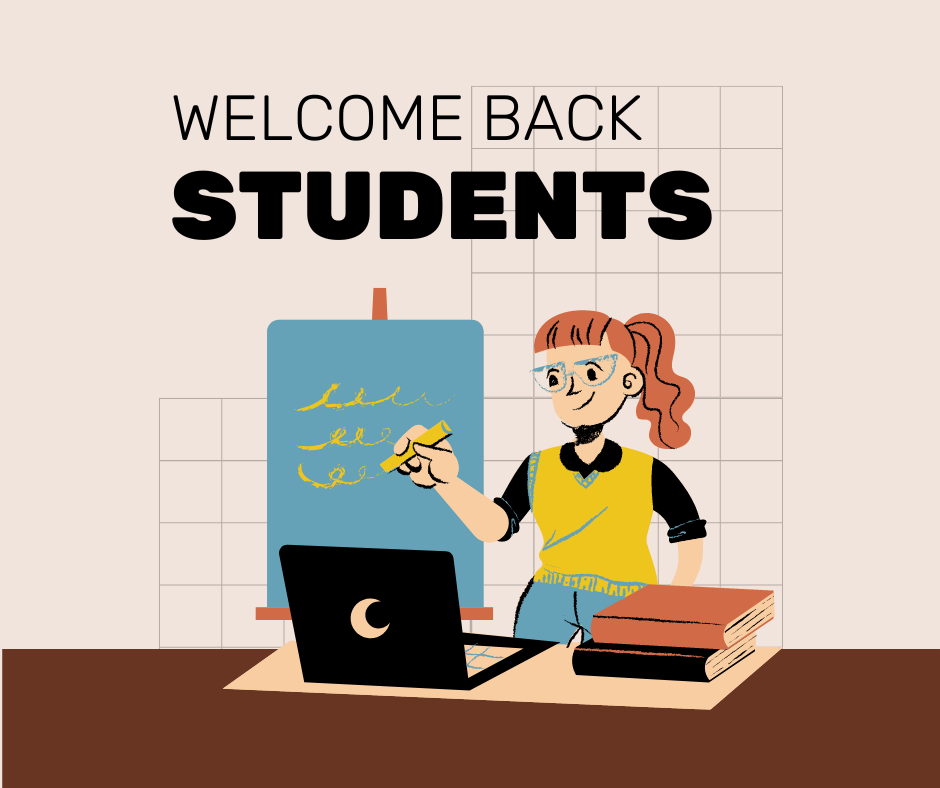 Searcy EAST conference team came home from conference with two awards. They were awarded the difference maker pin from the founder of EAST, Tim Stephenson. He only has two of these to give. They also earned the judges choice award! Searcy EAST is facilitated by Kelly Martin.