Searcy School District has been informed that three student athletes have tested positive for Covid 19. The Searcy High School football team has one positive case, and the SHS Lionsteppers have two members who tested positive. The administration and coaching staff followed the response protocol issued by The Division of Elementary and Secondary Education (DESE) and contacted the Arkansas Department of Health (ADH). We are currently in the process of notifying parents of those students who may have been in contact with the athletes. The district is taking active measures to deep clean and disinfect the athletic facilities appropriately. After consultation with the ADH, we were advised that due to appropriate documentation and protocols followed, practices may resume. Coaches will inform student athletes when their next practice will be held. Searcy School District remains committed to providing a safe and healthy learning environment during these uncertain times.
Update: The free/reduced lunch application link is now working. Access
www.searcyschools.org
, click MENU, click QUICKLINKS, and access Free/Reduced Meal Application. Thank you!
Searcy 7th-9th grade cheer squads are working hard this week in their virtual camp to prepare for the upcoming sports seasons. Good work!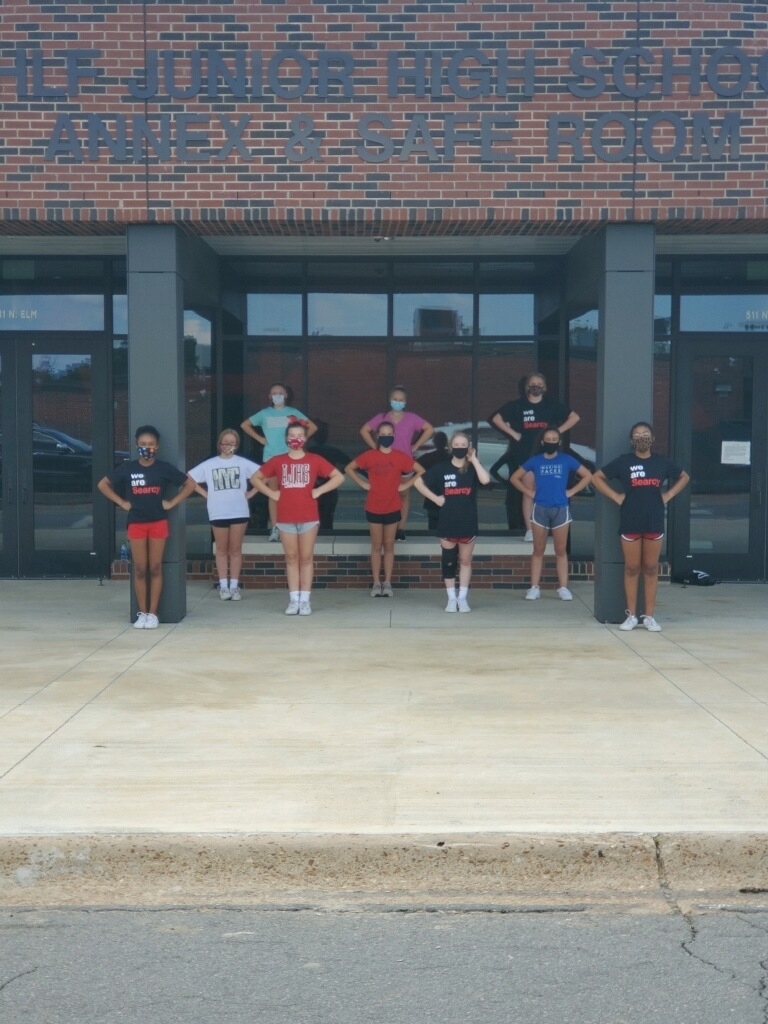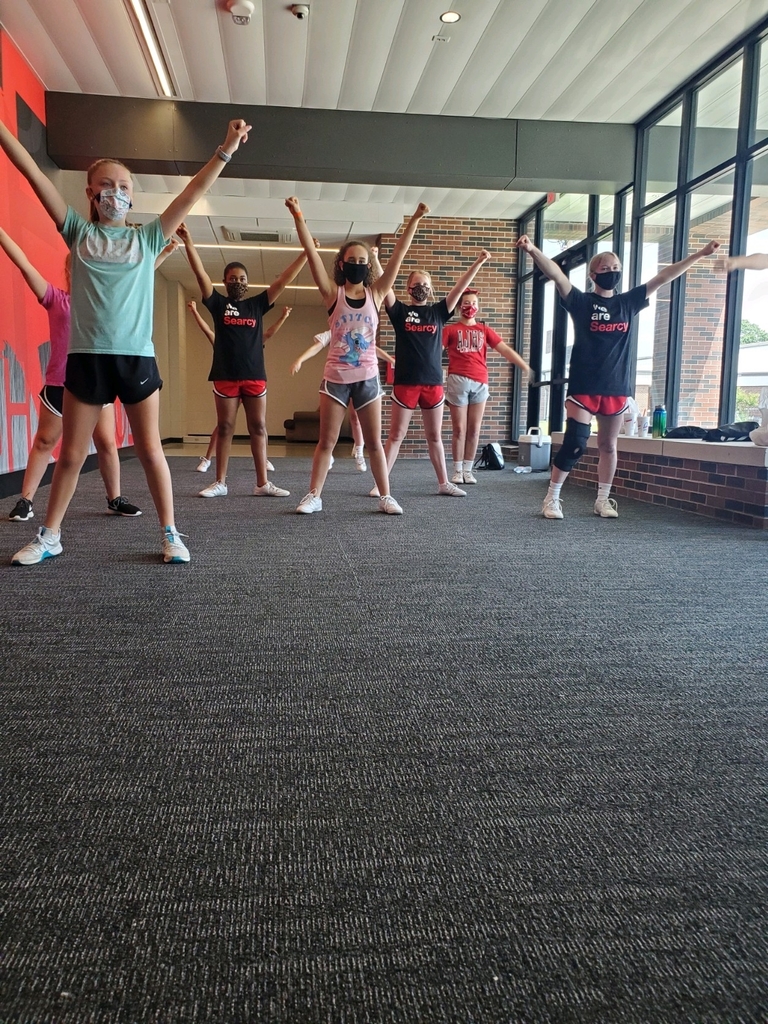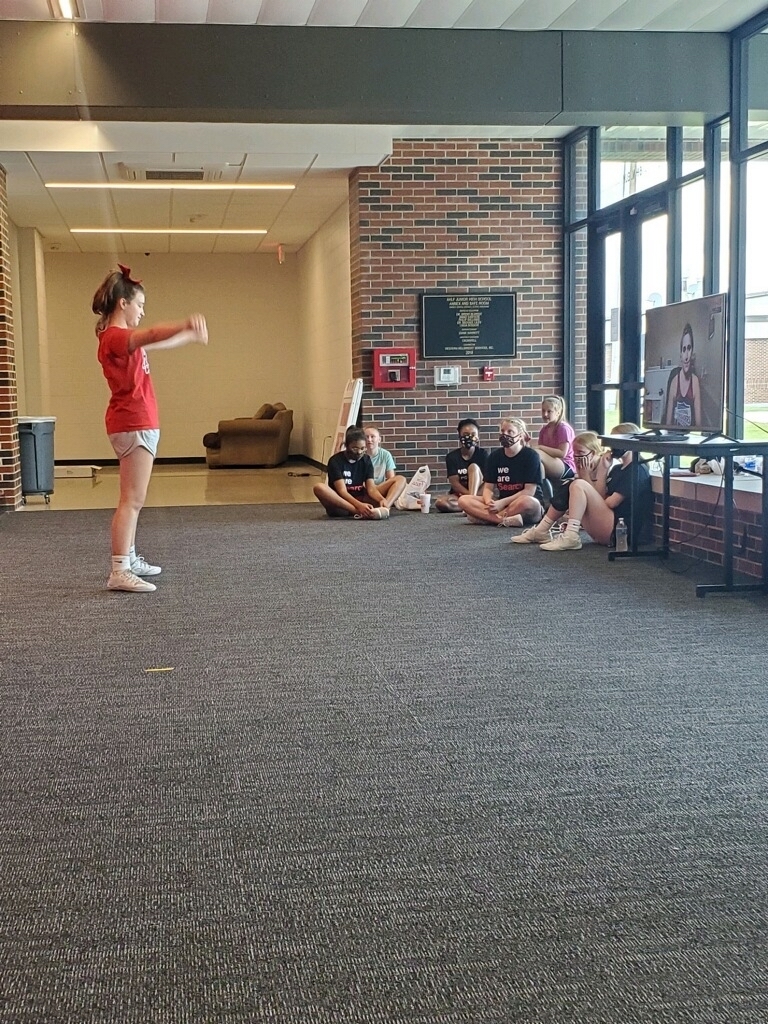 Reminder: The deadline to submit your application for Lions Online is tomorrow, August 5th. For an application, contact Betsy Bailey at
bbailey@searcyschools.org
or call the school where your child is enrolled.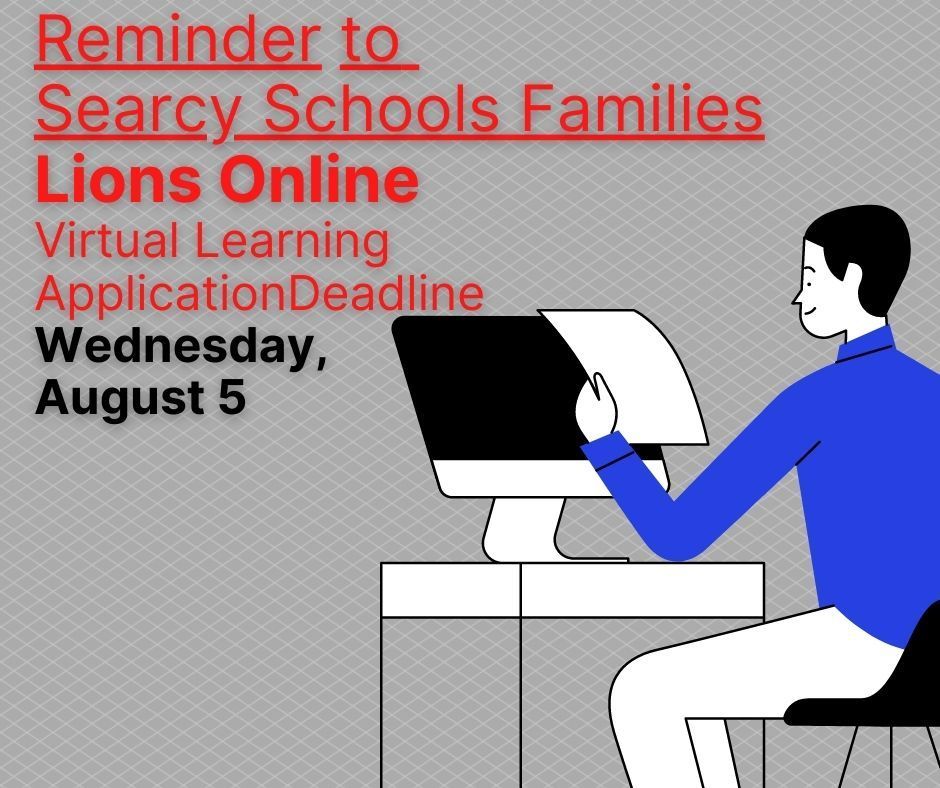 Ms. Lori Nielsen and Ms. Rachel McCready present Adrienne Mason, Maria Acevedo, Lucero Chena, Andrea Flores, and Sierra Tackwell with their Biliteracy awards. Congratulations to all!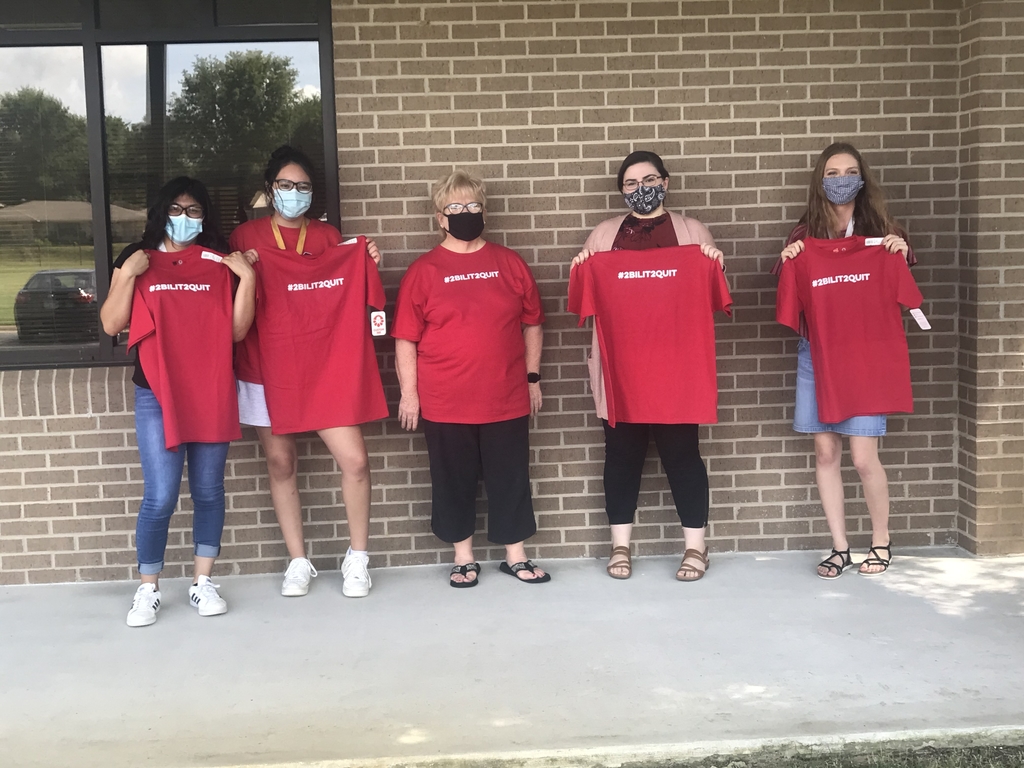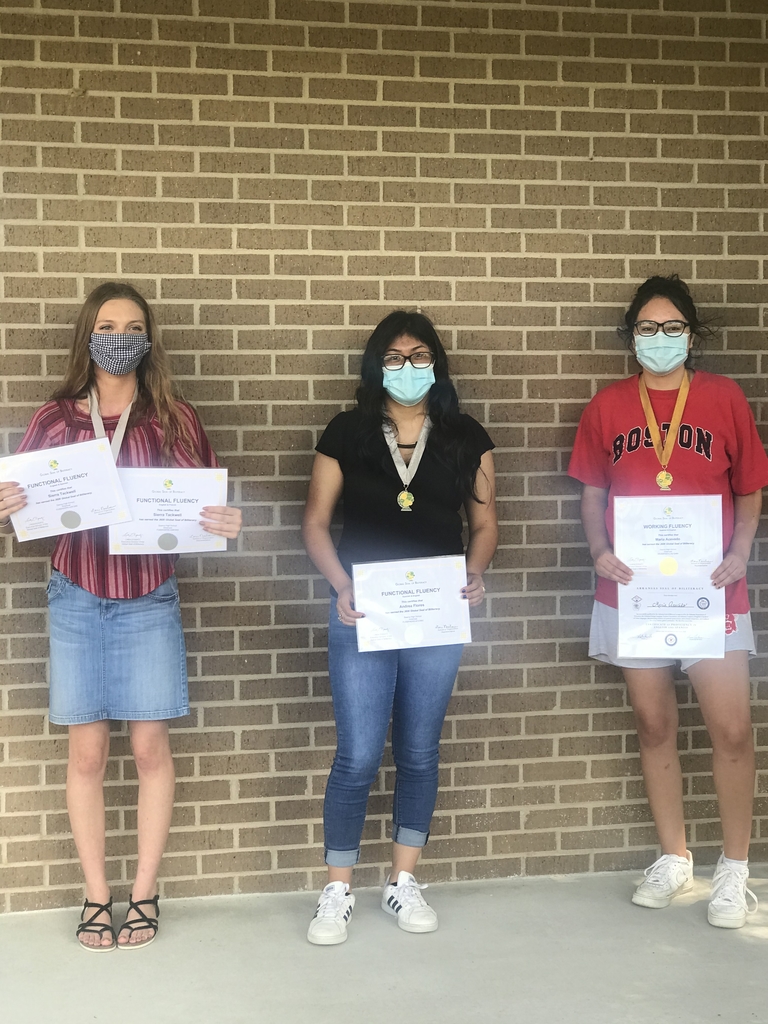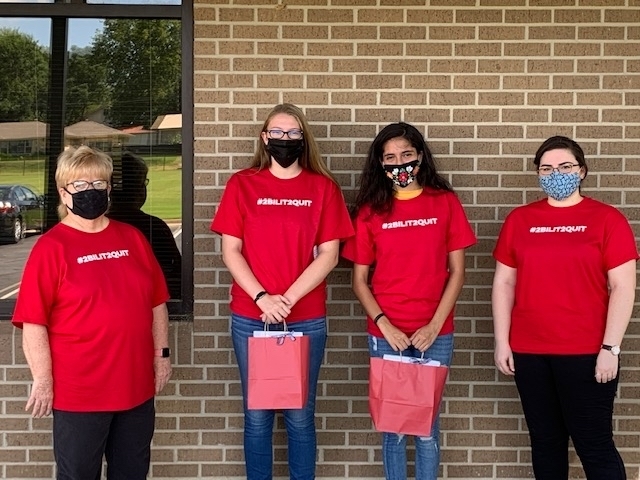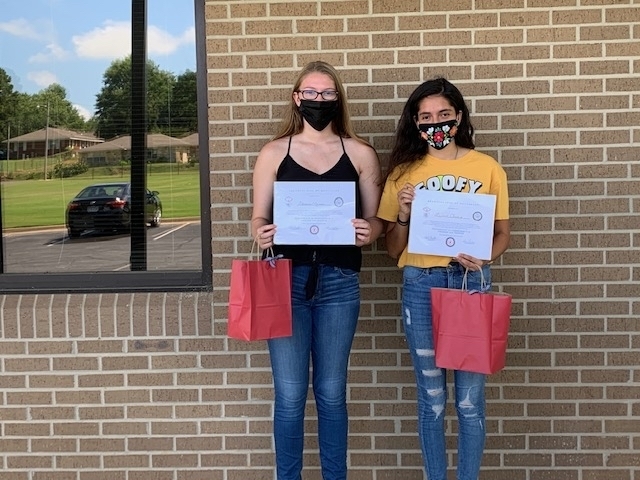 Searcy School District families-If you have not registered your child through the Searcy Schools Powerschool registration process, you should have received an email reminder today. Please register your child by Wed, August 5th so they can be scheduled into classes. Both onsite and Lions Online students must complete the registration.
Searcy School District families, we need your help. If your child will be enrolled in the Searcy School District for the 2020-2021 school year, please complete the health history form at the link. If you are a parent of an incoming kindergarten student, there is no need to complete again.
https://forms.gle/XZM1iqkMLzkwLACYA
Searcy School District Families-If you completed a Lions Online Virtual Learning "Intent to Apply" survey, you should have received an email today with the application for Lions Online. If you did not receive the email, please make sure you check your spam folder. If you did not receive the email and you want to apply for the virtual option, call Betsy Bailey at 501-268-3517 or email her at
bbailey@searcyschools.org
. Thank you.
Community of Caring is being held August 1. Find all the information here!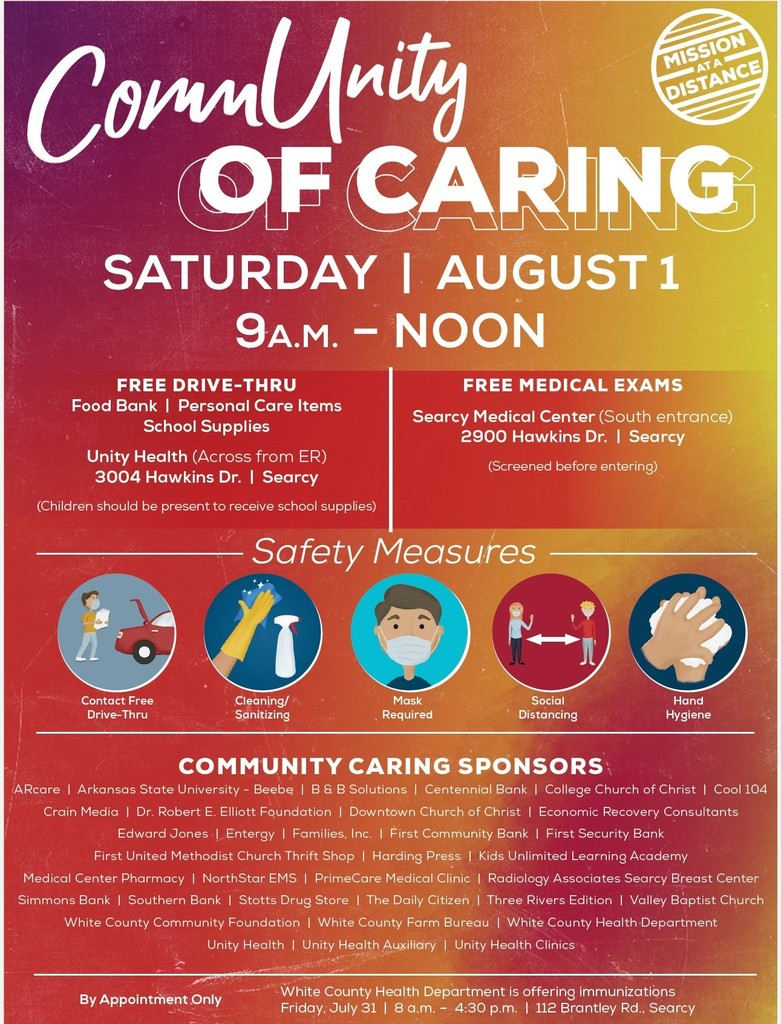 Searcy High School football team members enjoyed representing the Searcy Lions at Northeast Media Day today in Jonesboro. Representing the team were Brock Hohenstein (30), Qua Robinson (7), Kevon Poindexter (62), and Kylie Parker (3). The Lions are under the direction of head coach Kenny Simpson.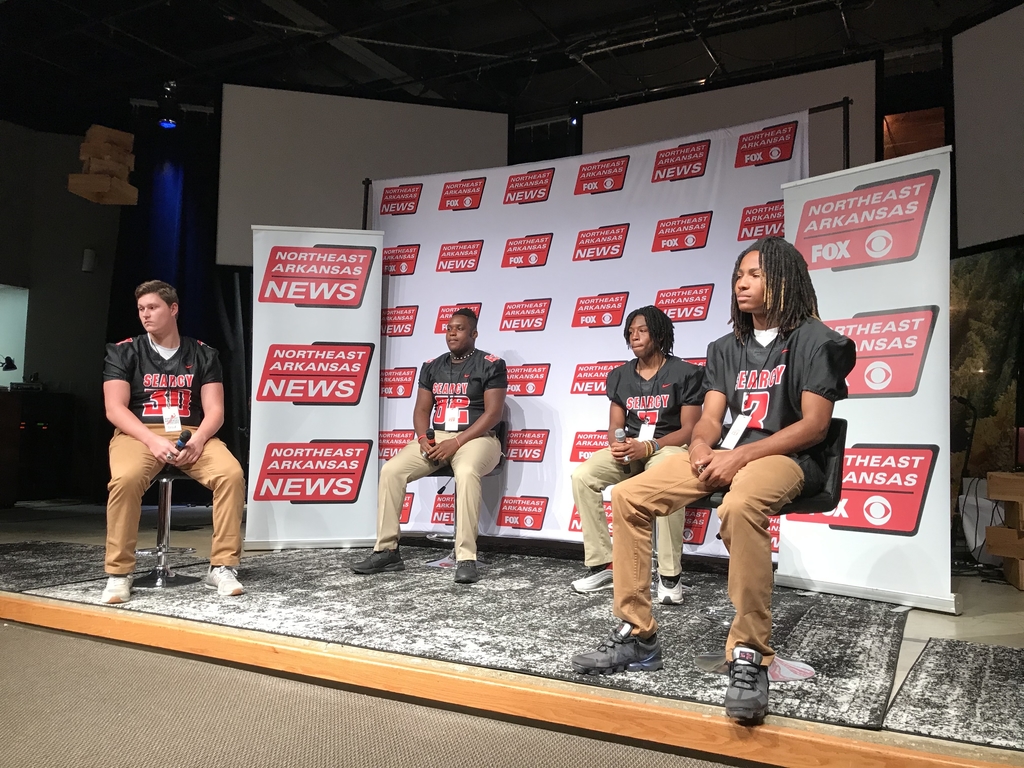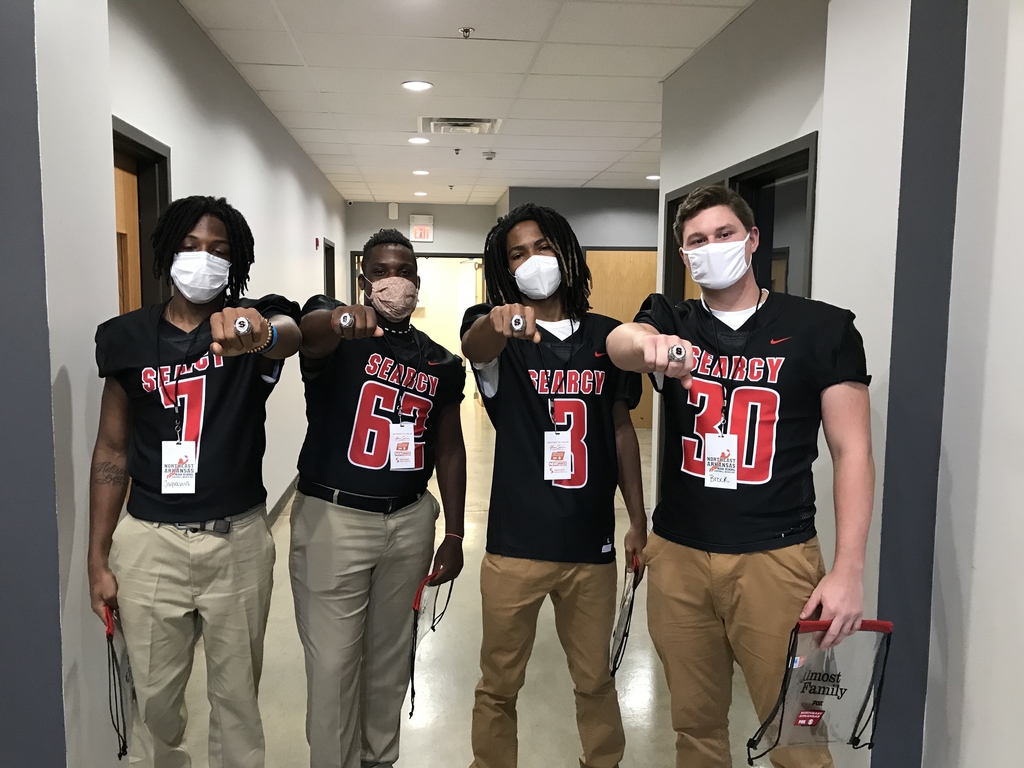 Searcy Schools families- We have had difficulty with the Free/Reduced Lunch application link. Please access
www.searcyschools.org
and click on MENU. Once you locate the MENU, please find Free/Reduced Lunch application under the QUICKLINKS section. We apologize for the inconvenience. Thank you, Searcy School District Child Nutrition Department.
If you haven't completed the Searcy School District transportation survey and your child needs bus transportation, please do so by Friday, July 24. Thank you!
https://forms.gle/5BrhAthkMhmqkM5QA
Is your child scheduled to take the ACT in the coming weeks? Searcy School District recommends you or your child log in to your ACT account to ensure that the testing site is the same as when you registered. Some changes have taken place due to COVID, and we want to ensure you have all the information.
Have you registered your child/children for enrollment in the 2020-2021 school year? We need these registrations as soon a possible for planning purposes. You must register your child through the online service for both onsite and online learning. If your child is a returning student and has not received an email, contact the child's school.
https://www.searcyschools.org/article/267246?org=searcy-school-district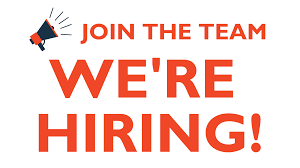 Searcy School District needs your help! We need all parents to fill out the survey at the link below for each child who is enrolling in Searcy School District for the 2020-2021 school year. Thank you for your assistance!
https://forms.gle/4Bj4K3djGLtF49B98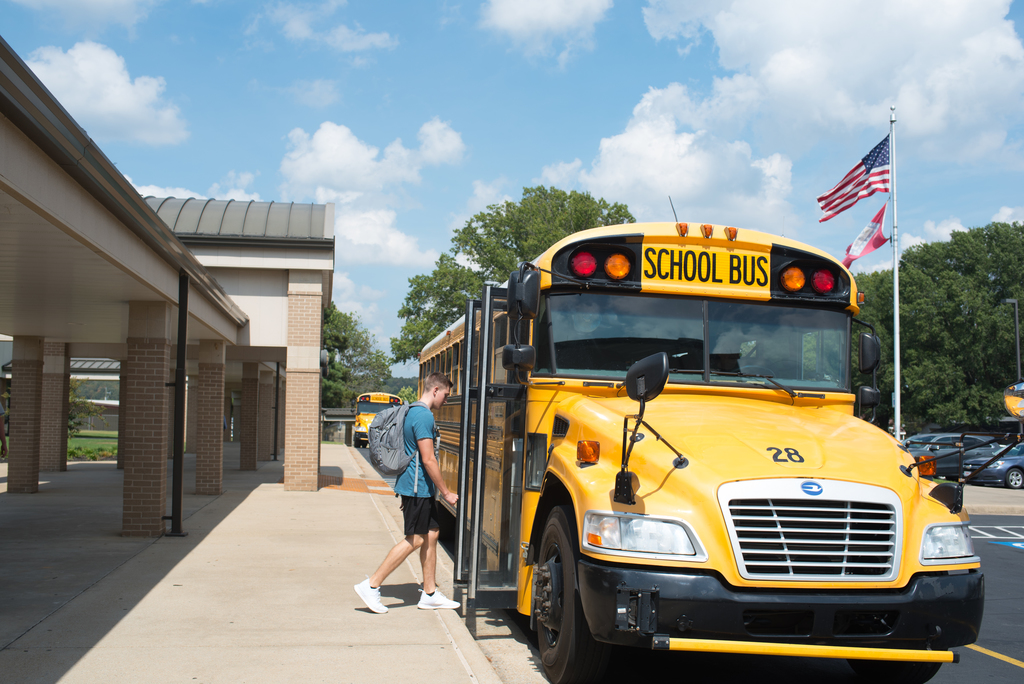 Searcy High School football program is happy to announce the addition of three new assistant coaches. Welcome to Lion Country and Go Lions!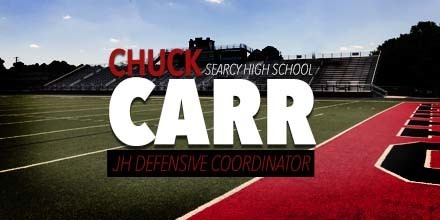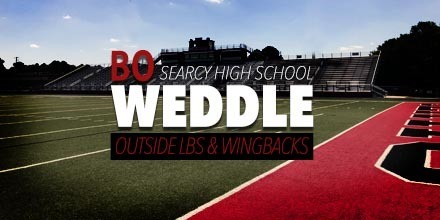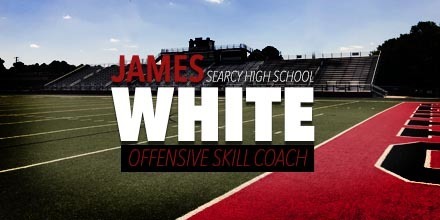 We are gathering information for the 2020-2021 school year. If you are the parent of a student who will be enrolled in the Searcy School District for the 2020-2021 school year, please complete the following survey by Wed, June 17th at 3:00 P.M.
https://forms.gle/HNPYRGoqw9HJbtot9
Searcy School District congratulates Christyn Henderson on being selected as the 2020-2021 Teacher of the Year! Mrs. Henderson teaches third grade at McRae Elementary School. Her innovative ideas, ability to teach students at all levels, willingness to continue learning herself and embrace new technology, and her positive attitude are just some of the reasons Mrs. Henderson was named as the district teacher of the year. Mrs. Henderson loves her students and her profession, and she demonstrates it every day with her smiling face and kind words for students and colleagues alike. Mrs. Henderson will participate in the Arkansas State Teacher of the Year competition in June. Again, we offer our congratulations!!